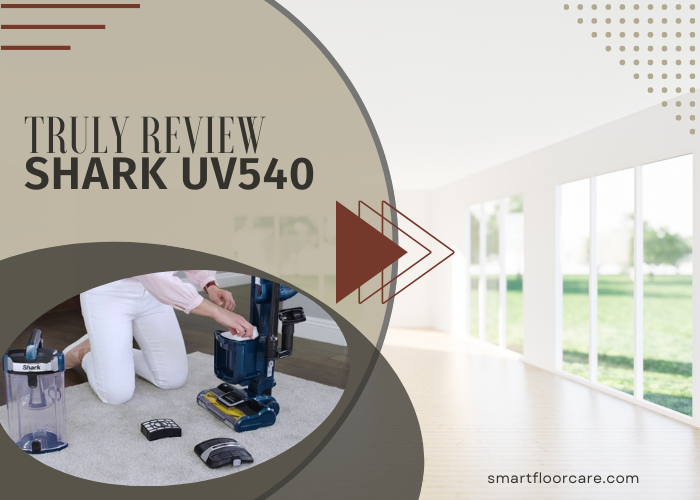 Are you looking for the most extensive Shark UV540 review? You're on the right page. We are tackling all possible updates of the said model in this article. 
From its lift-away technology down to its anti-allergen seal technology, this vacuum by the Shark brand remains a superior choice among expert users.
Packed with all possible innovations that deliver up to multifarious user needs across situations and configurations.
The Shark UV540 model now tops Shark's other model series in 2023!
But even with the given strengths, it would be impossible to maximize the product model to its full capacity without fully understanding and appreciating its design. And, that would only be possible with our Shark UV540 review. 
If you read this article until the end, you learn the following points:
Pros and cons of the product
Added technological innovations of the project 
2023 Shark model updates
And many more…
Ready…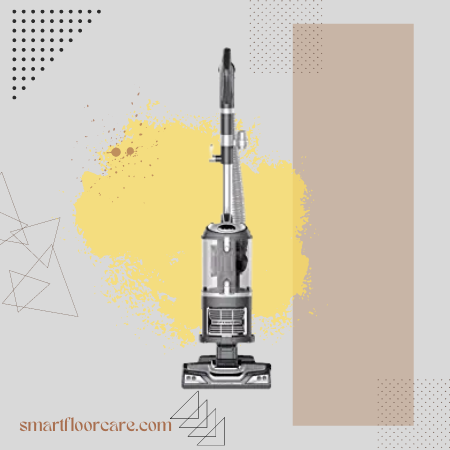 If we are to encapsulate the product in a nutshell and come up with one word that could aptly describe it, we'd end with VERSATILE.
Beyond fully functioning as an efficient vacuum, it provides several other modes that satisfy round-the-home cleaning needs. Experts believe that its dual power as an upright vacuum and a lift-away technology make it the best on the list. 
Also, it boasts one of the highest suction powers to ever grace the Shark's many series!
But before we even begin to decide how functional the Shark vacuum cleaner is, let's literally go over its functions to better appreciate its design. Understanding how the product works proves crucial for maximizing its full potential. 
First, we'll look into every little piece in its product package. Finally, we'll conclude with its equally important accessories. 
Although you can get most of this info from its user manual, it'd be double fun to look into this stuff before actually purchasing the Shark UV450. After all, that's what this review is all about.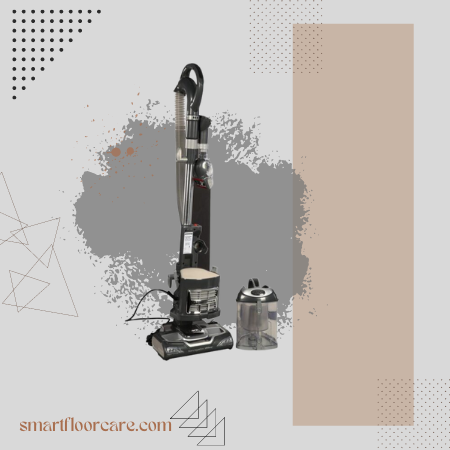 Here are the items/accessories you can expect inside the Shark UV540 box:
Dusts slightly hard-to-reach areas, sectioned furniture parts, lampshades, corners, window blinds and shades, padded furniture parts, etc. 
If the dusting tool can reach slightly difficult areas, the crevice is designed to get inside them. Narrowed at an angle, this tool reaches into extremely thin in-between spaces, cracks, and obviously, crevices. 
Firm handle. That's how it feels to grip the shark vacuum cleaner with your fingers. Supported by a hose that stretches far to 10 more feet, it should make a convenient cleaning. Plus, you won't have to worry about its hose entangling as it reels back into place. 
Portable lift-away feature
This feature enables the vacuum to be lifted like any portable material. But since it only bears a 16-pound item weight in the first place, it should already be lighter as expected. 
Extends the reach of the Shark UV540 vacuum for farther corners. Easily fitted in, the extension wand does not take seconds to both put and remove. 
Made of finer bristles and a motion-aligned rotator, the pet brush brushes off and sucks obstinate pet hair, dust, grimes, and dirt deeply penetrated into upholstery items, pillows, carpets and other fiber materials. This tool is unique to the Shark vacuum series. 
Acting as an all-item rest pad, the accessory enables you to place and reach items close to your reach as you move around to clean areas. You can move the holder around with you. 
The motorized floor brush eases vacuuming as it rapidly lifts dust and particles up to be suctioned. 
Now that we've steered head-on into the product's most vital items and accessories, it should be inevitable to ask the question: how does the Shark UV540 product hold up power-wise?
This renewed product version, for instance, sustains an 80% battery capacity rate. But even with the batteries all out, you can simply plug it for use at a maximum of 20-minute uninterrupted run. 
It is important not to exceed the 20-minute mark as the Shark UV540 vacuum has been noted to overheat. 
Another wise move to consider whenever the product overheats is to change the canister. Lifting the canister will all be a fly really as it's designed for quick motions. 
Other features of the shark vacuum product include an anti-allergen seal, quick mode switches, and an overall eco-friendly technology. 
Pros
Easy to move around; lightweight
Added accessories
Tough vacuuming and cleaning
Lift-away technology
Eco-friendly technology
Anti-allergen seal
Customizable to various cleaning needs; multiple mode-switches
Highly convenient cleaning performance
Cons
Easily overheats
Loose canister
Difficult-to-clean hose
Benefits of the Shark UV540
Here are noted benefits of the Shark UV540:
From its efficient accessories to its mode switches, this updated vacuum technology has everything in store to satisfy all your cleaning needs. In fact, with all its additions, you can easily turn around and lose it off for a specific cleaning function.

For instance, you can attach and remove its pet power brush, crevice tool, duster, extension wand, etc. depending on the need. If that's not empowering, we don't know what that is.
Nowadays, vacuuming doesn't suffice. Items, especially upholstery ones, require a more intensive cleaning approach. Thanks to Shark UV540's dusting brush and pet power brush (all motorized), vacuuming now officially reaches its peak. 
To put it into context, dust lifting is highly beneficial as it removes the dust before vacuuming it, and guarantees 100% dust-free cleaning output and a safer cleaning action as it keeps the dust from getting close to your face. 
Dust-lifting is more than dusting. It allows the suction to focus more deeply into the upholstery fabric, layers and other corners. 
This particular feature allows you to carry around the canister and not sweat. Yes. That's how light the Shark vacuum is. Like most Shark models, this tool proves most portable at need. 
Also, you can easily replace the canister should it be needed. 
Ultimately, the lift-away technology seals the product from impact at a 5-feet vertical height. A sealed fiber plastic, the tool's finish resists breakage at any given scenario. 
Anti-Allergen Seal Filter
Cleaning hasn't been safer and healthier until the arrival of the Shark UV540. Powered by a heap filter tightened up to store and disperse contained particles under one press, the anti-allergen technology facilitates a complex system. 
All these controls are lined up easily by the touch of your fingers. By pressing on the full-trap button, you'll tighten up the dust-way, trapping the particles until you press it. 
User and Buyer Guides for Shark UV540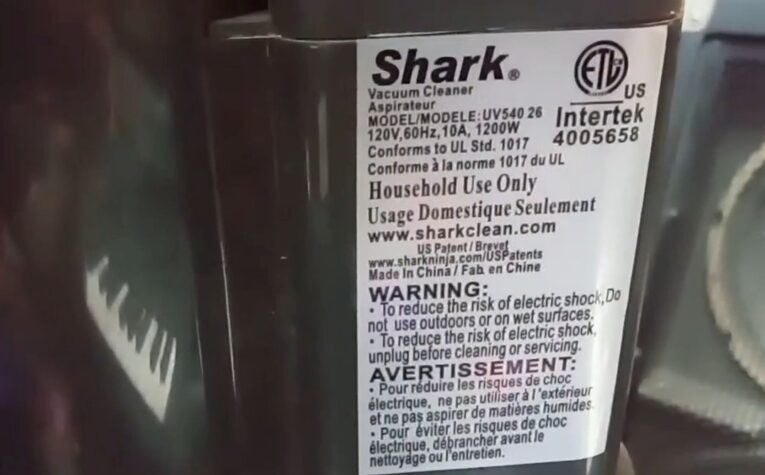 The Shark vacuum series presents a wide variety of models. Experts find this particular characteristic of the Shark brand to be overwhelming. 
Even when dealing with one series can already spell arduous selection processes. 
Although most models under the UV series fall under the most satisfactory to satisfactory rate, it is still crucial to position your selection process via our buying guide. 
Here's how to buy the best Shark vacuum model under the UV series:
DuoClean Technology
The DuoClean stands as a signature feature of most Shark vacuums (beyond the UV series). It is important to consider this feature when purchasing for one under the series since this secures 2 cleaning treatments under one machine. 
The DuoClean technology works with 2 types of brushes – soft and hard. Apparently, this dual cleaning technology allows you to shift carpet cleaning and vacuuming with your fingers. 
A vacuum is hardly Shark vacuum without the DuoClean tech.
Lift-Away Technology
Before, canisters in vacuums required a separate slot inside it, therefore bearing additional weight on the material. Fortunately today, with the advent of the Shark vacuums, the lift-away technology has come into the picture, making a lighter vacuuming effort. 
Furthermore, the canister in this case becomes the vacuum itself. 
Other important features to be considered are as follows:
Anti-allergen system
Extensive hose
Durable canister finish
Added accessories
The key features should determine how you select the best Shark UV540 vacuum model under the UV series. 
Time to answer some questions…
FAQs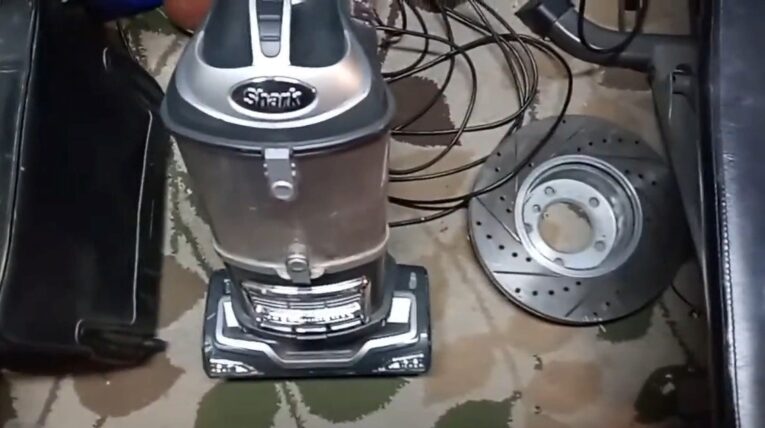 Does the Shark UV540 have strong suction?
Yes. Most Shark vacuum models, if not all, boast of high suction power. 
How do I troubleshoot a Shark vacuum not spinning?
Turn off the vacuum. 
Unplug it. 
Check its filter systems, hose open-ways, and canisters for trapped debris and dust. 
Have them cleaned and replaced. 
Allow the vacuum to rest for 30-40 minutes before re-using. 
What should I do if the light of my Shark vacuum cleaner turns red?
Whenever light turns red, it could mean that there is blockage within its filter systems or simply, the vacuum has heated up. It's best to have the vacuum reset or cleaned. 
Continue reading to hear our conclusion…
Check here The Best Shark Apex Duoclean Zero-M Vacuum Cleaner
Conclusion
The Shark UV540 model is indeed a versatile innovation of the Shakr UV series. But it can be quite overwhelming if you don't understand the product first and foremost – from the basics usage information to its mere product reviews. 
From what we have learned, this latest Shark vacuum isn't a run-of-the-mill version. In fact, it has proven to guarantee its own worth. Featuring more than one cleaning customization assets, it works far more than expected. Even so, it never ceases its very basic function. 
And, that is to vacuum!
Did you learn a lot from this review?
Comment below to add more information about the Shark UV540 we haven't covered.