Learning how to use Hoover carpet cleaner proves most beneficial to your carpets. Carpet cleaners in general (either purchased or rented) maintain carpets so effectively that they make carpets look and feel like brand new.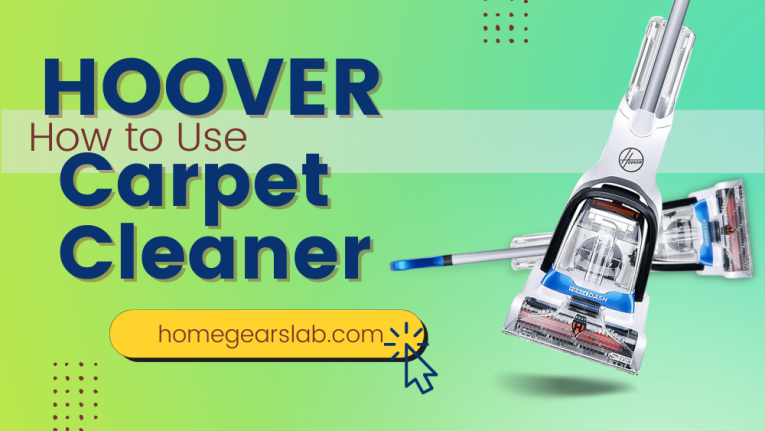 Apparently, cleaning experts also agree that carpet cleaners remain unbeatable in their efficiency, hence their name. 
However, not everyone finds it easy to use a carpet cleaner. Certain carpet cleaners like the Hoover carpet cleaner require specific expertise to achieve maximized performance.
Hoover PowerDash Pet Compact Carpet Cleaner, Shampooer Machine, Lightweight, FH50700, Blue
EASY TO USE: Lightweight & compact design for efficient cleaning and storage Plastic handle material
POWERFUL CLEANING: Good for pet messes, high traffic areas, and small spaces
FASTER DRYING: HeatForce for faster drying so you can get back on your carpets quickly
POWERFUL CLEANING: High power and lightweight carpet cleaner
BONUS TOOL & CLEANING SOLUTION INCLUDED: Comes with a Hoover Nozzle Cleanout Tool and a Hoover Trial Size Solution to help enhance your cleaning...
To be honest about it, the steps for using a Hoover carpet cleaner are not that complicated really; in fact, most of these steps cover the same actions required for running any carpet cleaner.
What's the difference then?  
The difference lies with getting familiar with Hoover carpet cleaner from top to bottom. And, that is exactly the purpose of this article. 
If you read this article down to the last sentence, you will learn the following points:
Benefits of using a Hoover carpet cleaner
Ways on how to properly use a Hoover carpet cleaner
And many more
Let's waste no time and get cleaning!
Why Hoover Carpet Cleaner?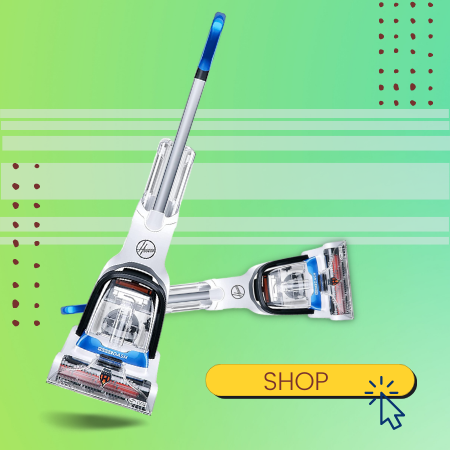 The Hoover carpet cleaner is an advanced and state-of-the art carpet cleaner that is truly designed to deliver 100% satisfaction to its users. 
The rules on how to use Hoover carpet cleaner are pretty loose if you know your carpet cleaner by heart, including the extra benefits it offers. 
Here's why you should buy and use a Hoover steamvac carpet cleaner:
It is so powerful that it can effortlessly deep-clean carpets within seconds. 
The Hoover PowerDash Pet Compact Carpet Cleaner, a current favorite model in the Hoover series, impresses with double cleaning power. Meaning, it works with twice the power of any Hoover model. 
In addition, it features the latest PowerSpin Pet Brush Roll which runs an effortless and fast deep-cleaning action. The compact design of the model aids in the seamless traffic of the cleaner head. 
Eventually, it would just spin around, requiring lesser control from your end. It takes care of the cleaning and segregating (in the case of pet hair). 
It is great for cleaning homes with pets. 
Besides its compact cleaning design, the latest Hoover carpet cleaner operates with a pet brush roll (mentioned a while ago). Almost half of the Hoover models always manage to possess a pet brush roll one way or another. 
With the Hoover carpet cleaner, you won't have to worry about manually segregating annoying pet hair to prevent clogs in the machine. The roller brush takes care of that for you. Thus, the Hoover carpet cleaner should make a faster cleaning output than any other brand. 
It is tough on stains. 
A 360-degree brush. A dual tank for water storage. An effective cleaning solution is included in the package. These features, among many others, emphasize the Hoover carpet cleaner's toughness towards stains. Its spin technology, respectively, allows its antimicrobial brush roll to tackle stains across fiber layers. 
Moreover, its Heatforce Power Control quickly dries areas in its path. With this feature, it discourages stains from forming again particularly in damp carpet areas. 
All in all, using the Hoover carpet cleaner means always saying goodbye to stains. 
It is not limited to carpets. 
The Hoover carpet cleaner's unique versatile design expands its credentials beyond the carpet. The Hoover steam vac can also clean upholstery, cracks, fissures, leveled platforms, etc. 
Slick, compact, and effortless, most Hoover carpet cleaners move seamlessly across difficult areas. This particular ability of the carpet cleaner makes it an on-the-go cleaning tool. 
So are you now convinced why the Hoover carpet cleaner is a worthy choice?
If you are, then let's proceed to the quick steps on how to use Hoover carpet cleaner. 
Quick Steps on How to Use Hoover Carpet Cleaner
Knowing your Hoover carpet cleaner by heart will instantly make you an expert on it. Apparently, handling this compact cleaning device tends to be practical really. 
However, if you're new with the Hoover Carpet Cleaner, you can best begin by studying the steps we collected herein:
Ready the cleaning space. 
Choose and prepare the best cleaning solution. 
Check the ready solution included in the Hoover steam cleaner package. 
See if it matches your floor and carpet needs. 
See if it bears the formula that treats pet odors, stains, hair, and other dirt forms. 
If it fails to meet your needs, look for another cleaning solution. 
Clear the area for cleaning. 
Plan ahead how to properly move things out of the area to be cleaned (particularly furniture). 
Transfer the furniture out from the area via one-way traffic so that you don't have to inevitably step into the clean space again later. 
If clearing the space entirely of furniture tends to be difficult, do it laggardly. 
If furniture tends to be impossible to clear out, just enclose its base foot with a thick plastic film. 
Fix curtains and other hanging materials from touching the floor.
Once clear, clean the carpet with a vacuum cleaner. 
Vacuum the carpet using a different vacuum cleaner (not the carpet cleaner) to prepare its surface. 
After vacuuming, wait for 10 minutes before moving on to carpet cleaning. 
Fill water into the cleaner.
Find the proper area to place your carpet cleaner for water replacement and filling. 
Look for an area with a cement, tile, or marble floor (not a wood floor) to place your carpet cleaner. 
Pour clean water into the tank. 
Loosen the cap to open the water tank. 
Pour out existing water if there's any. 
Pour new, clean water with cleaning solution/detergent into the tank. 
Close tight. 
How to use Hoover carpet cleaner right away: Begin cleaning the carpet
Place your foot on the pedal to be able to pull the handle down. 
Activate the carpet cleaner.
Click the "wash" setting.
Click the power "on" button. 
Motion the cleaning path. 
Compress the release extension. 
Upon compressing, move the Hoover carpet cleaner forward. 
Keep it twice slower than when you do vacuuming. 
Maintain a 1-foot length path  as you move forward. 
After securing an entire 1-foot coverage, do the reverse and pull the Hoover carpet cleaner backwards. 
Release the extension when doing this. 
To be clean-sure, do 2-3 moves forward and one move backward. 
Create another 1-foot length path moving forward.
Create another cleaning path beside the existing path. 
After completing an entire row, start another path beside the row. 
Lay the next path over the existing path by an inch's overlap. 
Do the whole process from above. 
Replace dirty water. 
Check your Hoover carpet cleaner's behavior. If it's starting to lose traction, have its water replaced. 
Press its clasp to open the water container. 
Pour out the dirty water and replace with clean water. 
You have just learned the quick steps on how to use Hoover carpet cleaner.

Continue reading to learn our conclusion. 
You may also love to read about Bruce Hardwood Floor Cleaner
Conclusion
Learning the proper ways on how to use Hoover carpet cleaner indeed does miracles on your carpet. Eventually, the Hoover carpet cleaner has particular designs and technological functionality that requires awareness. 
The key of it all lies in the cleaning solution-release feature and the brush roll design. With these configurations, handling and exploiting the Hoover carpet cleaner to effectively clean the carpet is never the same. 
Has this guide been helpful to you. Comment below and tell us what you think.