Are your carpets bunching up that they look and feel dangerous when stepped upon? The ultimate solution: our 5 best rug tapes for carpet.
An effective solution to hazard-proofing your home, office, and abode, the rug tapes work as strong adhesive that keeps carpets and rugs fixed on the floor. In addition, they fit on any floor type leaving zero-damage ever.
Buckled carpets/rugs can be a hassle. They are especially hazardous with pets, kids, and elderly people around. Apparently, buckled carpets cause slips, trips, and falls to these vulnerable.

Whether your floor area has high traffic or not, taping the carpets to the floor is the best setup.
It's fairly easy to tape carpets to the floor; it doesn't require mind-boggling steps for doing that. But it's even more convenient if you could secure the best rug tape for carpet.
You're in luck: that's exactly what this article is going to help you with.
If you read the entire article, you'll learn the following points:
Benefits of rug tape for carpet
5 Best rug tapes for carpet
How to buy the best rug carpet product
Plus many more
Let's tape it all in…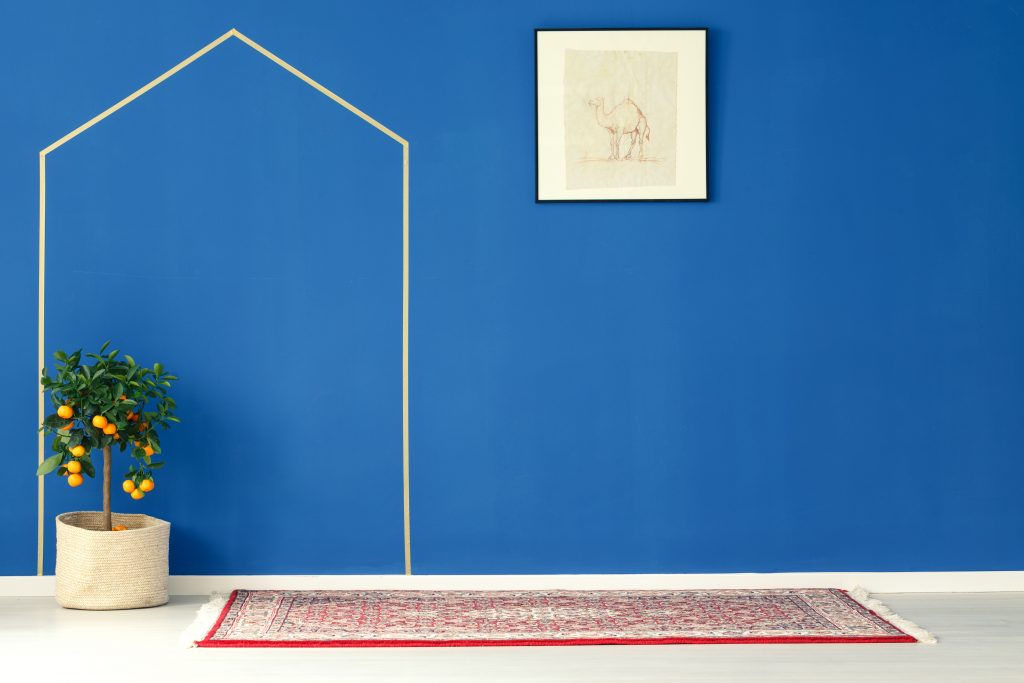 Why Should I Use Rug Tapes for Carpet?
The benefits of using rug tapes for carpets range from safety to neatness. Unique carpet-floor situations may also require unique taping solutions. But whatever the case, a taped carpet is just the best.
Here are specific reasons why you should use rug tape for carpet:
It prolongs the quality of your carpet/rug.
Rugs and carpets are usually placed on top of hard flooring – cement, hardwood, vinyl, and a lot more. Homeowners prefer the presence of rugs and carpets due to the warmth and beauty they provide.
But the very act of placing rugs/carpets on top of hard floors diminishes its quality through time. This decline builds up from its minute fibers losing built, texture, and density due to being continually pressed on the hard floor.
The carpet tape's job is to obviously prolong the carpet/rug's quality by keeping its fibers in place.
It makes cleaning more manageable.
When carpets are taped, they don't move around or slip whenever you inevitably budge them during cleaning. This should make cleaning twice easier.
Also, taped carpets eliminate the possibilities of moisture, mildew, and trapped dirt due to its thin ventilated sheet.
It eliminates possibilities of slipping and tripping on the floor.
We all know how rugs and carpets easily slip especially on hard, slippery floors. Smooth fabric on a smooth floor always champions as a recipe for disaster.
But with an adhesive as strong as the rug tape, your carpet is sure to stay locked in place even with high traffic like kids and pets running around.
It protects the floor quality.
The floor underneath a taped carpet/rug is proven to have longer-lasting quality.
Why is that so?
The tape is able to do this by keeping the carpet in place. Once the carpet is in place the entire time, it's able to easily release heat moisture off. With that ensured, it won't gather any chance to collect dust, mildew, moisture, and soil underneath.
Plus, the rug tapes for carpet are designed as thin ventilated sheets. Apparently, this tool allows air traffic to flow under the carpet/rug.
So you now learn the top 4 benefits of using rug tapes on your carpet.
See these qualities manifested by our carefully-selected and well-reviewed top 5 best rug tapes for carpet.
Check them all out below…
Here is Top 5 Best Rug Tapes for Carpet Review
Here are our 5 best rug tapes for your carpet…
Earning all the rights to deserve not just a place on our list but also the top pick position, the YYXLIFE Double Sided Carpet Tape is just as tough as it is gentle on all floor types.
People dub it extreme. Durable. Hard-packed dual power. This top-grade product called YYXLIFE Double Sided Carpet Tape deserves our top pick place more than you thought. Guaranteed to not lose out its adhesion through time, this product impresses with high durability even at extreme situations.
What makes this double sided carpet tape durable?
Well, it's glass fiber-reinforced. So you can stretch, cut, tear and dip it on water, and it will still maintain its shape and adhesion.
In addition, thanks to its glass fiber-reinforced material, it acts safely on both rough and smooth floor surfaces.
Above all these, the YYXLIFE Double Sided Carpet Tape is known to provide safety in your home. Working like magic, it's distributed adhesion allows the carpet fiber to yield to motion, but not move from its place.
Experts believe that this is the safest mechanism it can get since a taped carpet that suddenly breaks motion throws the running feet off.
Pros
Best on All Floor Types: Wood, Tile, Vinyl, etc.
Instant Application
Double-sided Action
Durable (Glass-fiber Reinforced)
Multi-Purpose Design
Easy to Peel Off
Super-Strong Adhesion
Tough in Extreme Temperatures & Conditions
Best for Both Rough & Smooth Surfaces
Cons
Sticky on fingers
Strong chemical scent
Might leave some residues
Why you should buy this product
The YYXLIFE Double Sided Carpet Tape is the ultimate solution to bunched up carpets, rugs, and even light movable furniture. It's adhesive strength is superior, yet it still manages to be gentle to all floor types.
Our best value product, the Kraftex Double Sided Carpet Tape is an equally double-sided roll of professional rug tape that fits any budget.
There's no question: the Kraftex Double Sided Carpet Tape is economic, efficient, professional, strong, and a match for all floor types. Plus, practical buyers prefer it for its affordable, best value package!
This water-resistant, double-sided miracle works professionally, thanks to its special yellow adhesive property. Thus, it does not stick into your fingers and leave messy residues on the floor. It's just super efficient both in cost and performance.
This rug gripper tape is also extra-strong, mind you, that it holds a whole good portion of the carpet/rug in. With the tape in place, you won't have to worry about your carpets being torn out from underneath because the tape's got it intact.
The Kraftex Double Sided Carpet Tape is also a multi-purpose tool that serves a wide range of floor textiles – bath mats, outdoor mats, dog beds, rugs, carpets, and many more.
So, there you go…
Pros
Durable, Heavy-Duty Strength
Water-Resistant
Double-Sided Action
Affordable
Professional Non-Messy Quality
Best for All Floor Types
Best for Extreme Environments & Temperatures
Best for Smooth Surfaces
Long-Lasting Action
Cons
Difficult to adjust once placed
Carpet is difficult to lift off tape
Not great for layering between carpets
Why you should this product
A leading professional rug tape, the Kraftex Double Sided Carpet Tape is the best option when you're on a budget.
This third-placer by the Trimaco store is a magic tool that takes care of dust more effectively than anything else, well, besides keeping carpets and rugs in place for God knows how long!
An equally fantastic double-sided carpet binding tape, the Trimaco Double Sided Tape only proves that taping technology only gets better in time.
How is that presented in this unique creation?
It's maximized in its dust containment poles and accessories. Used with a sophisticated plastic sheeting that is attached between poles (all made from durable aluminum materials), the tape and its overall system contains dust during carpentry work and all other regular occasions.
You can just imagine how simple its usage mechanism is. Add in its release paper for easy application and what have you got: a super convenient tape.
The Trimaco Double Sided Tape is a lot of things without losing its basic functionality.
Pros
Double-sided Action
Release Paper for Easy Application
Long-Lasting Adhesive Quality
Dust Containment System (with added pole bag)
Assistive Accessories
Added Easy Peel & Stick Zipper Feature
Easy to Install & Remove
Cons
Overall Assembly takes time to put up
Sticky on fingers
Might leave residues
Strong scented
Why you should buy this product
An all-action, ready-for-use and advanced seam tape carpet product, the Trimaco Double Sided Tape is a wonder to behold when it comes to dust containment.
The most convenient and easiest to use rug tape and gripper in the bunch, the The Good Stuff Heavy Duty Rug Tape neatly holds carpets and rugs on all floor types.
Two inches wide and 30 yards long: this practical Good Stuff Heavy Duty Rug Tape is definitely designed to hold things into pace. But not only that, it keeps things neatly in position without leaving marks, residues, sticky films, and other hassle factors.

Peaking as the easiest and most convenient tape on our list (perhaps more convenient that the Trimaco Double Sided Tape and the rest of the products on our list, this light apparatus perfectly matches all textile types across all flooring types, conditions, and design.
Pros
Heavy Duty
Long-Lasting
Holds Tight
Best on All Floor Types
Neat Design and Performance
Cons
Strong scented
Reacts to water
Might leave some residues
Difficult to adjust once in place
Why you should buy this product
Neat, convenient and super-efficient, this rug tape for carpet product is the most reliable tool you can stick to any floor types.
The Real Professional Grade Gaffer Tape is a bit pricey, but it surely doesn't come without a good performance especially when it comes to working as a prop tool or a gaffer.
The Real Professional Grade Gaffer Tape is a super-strong adhesive product that works more as a prop tool. Studio experts and heavy workers prefer this product for its unmistakable strength, durability and long-lasting hold.
There's no wonder this product finds its way in several toolboxes — it's a heavy-duty all-function prop tool. So if you feel that it's too expensive, just look into how strong it is and you'll understand why.
And oh- let us not forget that it's a water-resistant wonder. So expect to be swayed by its almost magical command.
Is the product worth it?
With a bit of effort spent on fitting the product to your situational needs, it should be worth it.
But a word of caution on rugs and carpets: it's a bit too strong that it can rip soft textiles off their wits! So, it is best to apply this tape, like most rug tapes for carpet, only a strip per carpet/rug corner.
And, that's just it.
Pros
Extra-Strong Capacity
Prop Tool
Easy to Install
Water-Resistant
Long-Lasting & Durable
Cons
Can be too tough on other floor types
Can be too tough on some carpets and rugs
Extremely sticky
Leaves residues
Difficult to remove
Can be too pricey
Strong scented
Why you should buy this
If push comes to shove, the Real Professional Grade Gaffer Tape will deliver with exceeding results. After all, it's a tough construction/props adhesive. So, it should work well for at least a period of time.
And that's our top 5 best rug tapes for carpet.
Study our buying guide below to be able to pick your own top rug tapes.
A 2023 Buying Guide for Rug Tapes for Carpet
Here's our comprehensive buying guide for the best rug tapes for carpet this 2023:
Adhesion Capacity
Now this is a tricky subject. It may come to your mind that the best rug tapes are the strongest ones. We're sad to tell you that this isn't always the case.
Eighty-percent of the extra-strong rug tapes are simply difficult to remove in case you decide to transfer or adjust the carpet/rug. Apparently, tapes with high adhesion capacity are the best option for long-term rugs/carpets.
Meaning, this type is only great if you're not planning to remove the carpet/rug for a long period of time.
However, if you're planning to just use the rug tape for carpet for temporary adhesion, buy the one with low to medium strength.
It is also worthy to note that some tape products (like the ones we featured above) work on both long-term or short-term uses.
Thus, try to look for these brands when considering a rug tape.
Motion Quality
Not all rug tapes possess this quality. The motion quality involves the capacity to allow the carpet/rug to yield to the motion of the feet without releasing the rugs/carpets entirely.

This feature is crucial to the safety the rug tapes for carpet provide. Without this feature, taped carpets/rugs would just suddenly break in case kids and pets slide over them, breaking the body's motion to a full stop. When that happens, the body can be thrown off violently.

The motion quality of the rug pad also provides grip to the carpet/rug. Thus, it should protect the carpet/rug from ripping in the presence of a strong force.
Floor-Friendliness
The best rug tape for carpet shouldn't only be friendly, but also protective of floors. When we say floors, we mean all floor types – wood, viny, laminate, etc.
By protective, we refer to a product that has a thin ventilated sheet that allows passage to trapped dust, dirt, and other particles.
According to expert users, high-functioning rug tapes for carpet have weaker chemical concentration. This should come in handy in case you're sticking against a newly-finished floor. Having said that, chemically-concentrated tapes react with finished hardwood flooring.
Another admirable feature of a great rug tape (related to floor) is its compatibility to both smooth and rough floor surfaces.
It's time for your questions to be answered…
FAQs
Can the rug tapes for carpet damage my floor?
Yes. It potentially can. But if you make sure to buy and use products with the highest quality, you'll surely prevent damage on your floor.
Can I use a double-sided tape on my carpet?
Yes. You absolutely can.
Can a rug tape damage my rug/carpet?
It won't if you only use the ones with high motion quality.
Can I use rug tape on carpet?
Yes. You absolutely can. Most rug tapes possess a versatile applicability to all textiles. To be sure, you can refer to its user instruction.
You may also love to read Top 10 Best Rug Pads For Laminate Floors
Conclusion
So there goes our 5 best rug tapes for carpet. Our list containing selected items is headed by YYXLIFE Double Sided Carpet Tape as our top pick choice, Kraftex Double Sided Carpet Tape as best value, and the Trimaco Double Sided Tape ranking third place.
It is also worthy to note that the Real Professional Grade Gaffer Tape, our last but certainly not the least entry, earns our premium pick nod.
As it turns out, it's not that difficult to organize your home and abode into a safe haven. One of the things you can secure is a firm, flat, and unmoving rug/carpet especially in a high-traffic area.
The ultimate solution: rug tapes for carpet.
It's also not difficult to spot the best products. All you have to look out for are the following:
Adhesion Capacity
Motion Quality
Floor-Friendliness
And, that's about it.
Did you learn a lot from this review? Make sure to leave a comment below to let us know.