Modern carpets and rugs can be a really effective detail in your home. Depending on the pattern, you can achieve different dimensions of home decor. From elegance and glamor to a traditional look, the choice of a rug is yours. Rugs are a fantastic way to add warmth, texture, and color to a room. They can also help define spaces and create a cohesive design.
It's up to you to find what suits you, whether it's exclusive modern rugs or something more traditional – find here your options. And of course, don't forget the details of the interior, so you can make an even better choice and it all looks effective.
Even if you are not a fan of carpets and rugs, the fact is that this piece adds a lot of warmth to the home, making it look cozier. That's why you shouldn't exclude them as a decorative element, but on the contrary, see where you can use them.
Of course, follow these tips, for more effective placement: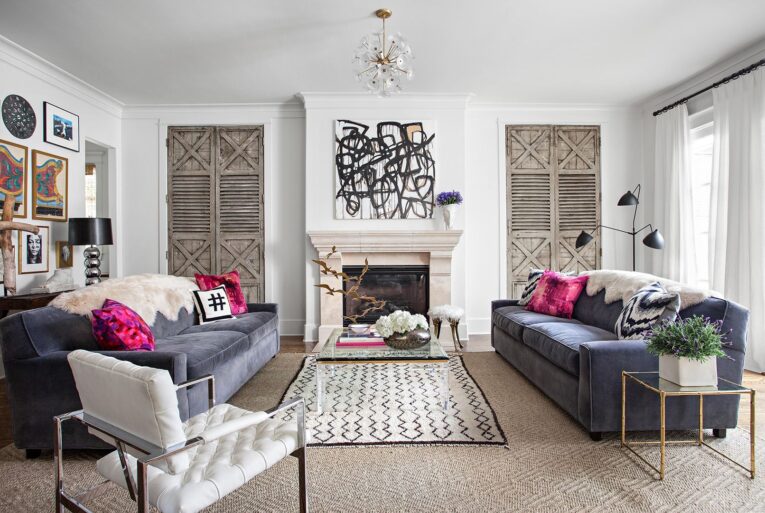 What's the purpose of your rug?
Before you buy anything, you need to determine what you'll use the particular thing for. For example, rugs are to cover some areas on the floor, to create a cozier and warmer look. But, will it be an accent piece, or do you need it to tie the room together? Will it be in a high-traffic area or a low-traffic area?
It's all up to your decision. The answers will help you determine the size, material, and style you need. Choosing a carpet for a specific need is not easy, because every space is different, and most carpets are made according to standard measurements. To get custom, you need to have a draft of the space and dimensions, so you can order something according to your taste.
Measure the space properly
You must measure the floor space you need to cover. You'll want to make sure you get the right size rug for the room. This way, you get a perfect fit, which means that there is no excess, nor is there any coverage missing. Be creative, because you don't have to cover the entire space with one rug. On the contrary, one of the most interesting approaches is the mixing of several similar rugs or several smaller ones in the same room.
But what you should always keep in mind is the right size for the space. If it's too small, it will look out of place and not serve its purpose. If it's too large, it will overwhelm the space.
Choose the right material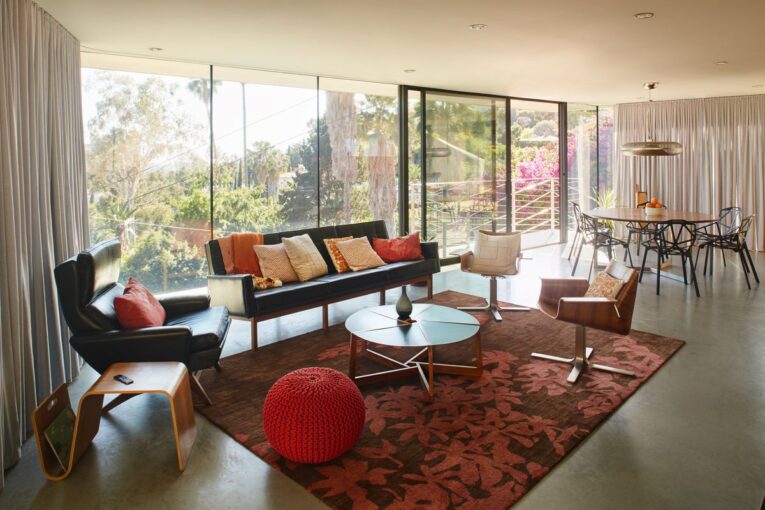 The materials from which rugs are made are very important in several aspects. First of all, it should be aesthetically pleasing and look neat and clean. Some materials however cannot achieve this.
For the living room, you must choose materials that will not be damaged easily, such as natural wool or synthetic fibers. On the other hand, you can afford something more luxurious for the bedroom, since access there is still limited.
The most important thing is to maintain quality. Do not forget that we move on rugs with our feet, indoor shoes, and even with the shoes that we wear outside in some exceptional situations. That is why it is important to prioritize the quality of the carpet or rug, as they are not cheap and should last you a long time.
Pick the right color and pattern
The color and pattern of your rug should complement the overall design of your room. This means you can choose either complementary or completely opposite colors. It all depends on what you want to achieve. Some people prefer a neutral color scheme in the home to create a minimalist elegance. Still, others prefer a playfulness of colors, which is also an interesting choice, as long as the colors match each other.
You have to be more careful with patterns because it's really easy to make a mistake. Try to think in the direction of effectiveness and elegance. Choose a rug that fits the interior, not one that you like the way it looks. Even the color combination of the carpet itself is important. Just because something is placed on the same piece of rug, doesn't mean it will completely match your room. Fortunately, the choice is overwhelming and you can find exactly what you are looking for.
Don't forget about the main reasons why you invest in rugs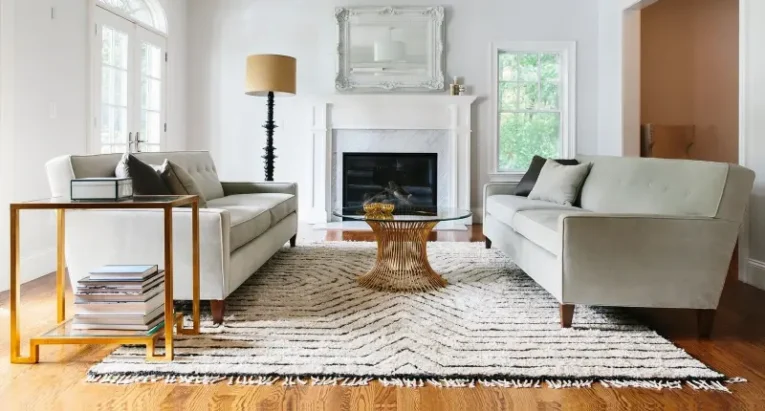 Every element in your home has a purpose, and rugs add warmth, softness, elegance, and a sense of belonging. With a well-chosen carpet, every room is cozy and inviting. On the other hand, it gives you the opportunity to physically separate parts of a larger room. For example, with one rug, determine where the living room is, and which part will actually be your dining area. Even when you have a seemingly non-functional space, rugs will help you correct that impression.
In addition, carpets protect the floor from damage. Let's be real – it's much easier to replace a damaged carpet than a damaged floor. This is especially true for homes where many family members live, have guests all the time, or have small children and pets.
Another benefit is that textile fibers retain dust and allergens. On the one hand, this means that you have to clean them regularly, and on the other hand, these impurities are not released into the air you breathe.
Final thoughts
Finally, we emphasize that the decision whether or not to have a carpet in your home is yours alone. Of course, there are many arguments for and against, and you have to decide for yourself what suits the room better. You don't even have to use carpets in all the rooms of the home. Focus only on those parts where it is really necessary.
And if you still decide to cover most of the floor, then try to make the right choice of a combination of colors, patterns, and materials. You can even combine smaller pieces on top of a larger rug to achieve depth and dimension in the room.
Research, consider, and get inspired – that's the only way you'll make the right decision.