Gorilla glue on wood can be quite a handful, but with the effective tips on how to remove Gorilla glue from wood, it's easily dealt with. 
Gorilla glue is one of the strongest sealants out there. That is without doubt. But like most adhesives, it can simply be removed with scraping, wiping, etc. The only key factor now leans on how fresh or old the adhesive has stuck to the surface. 
Our Pick
Good Choice
Don't Miss
Amazon's Choice
Goo Gone Original Liquid - 8 Ounce and Sticker Lifter - Surface Safe Adhesive Remover Safely Removes...
Hollister 7760 Adhesive and Barrier Remover Wipes, Category: Ostomy Supplies (Pack of 50), Original...
Uni Solve - 402300 Adhesive Remover Wipes, 50 Each
Safe n' Simple Adhesive Remover Wipes - 50 Large No-Sting Skin Prep Wipes Medical Skin Adhesive...
Our Pick
Goo Gone Original Liquid - 8 Ounce and Sticker Lifter - Surface Safe Adhesive Remover Safely Removes...
Good Choice
Hollister 7760 Adhesive and Barrier Remover Wipes, Category: Ostomy Supplies (Pack of 50), Original...
Don't Miss
Uni Solve - 402300 Adhesive Remover Wipes, 50 Each
Amazon's Choice
Safe n' Simple Adhesive Remover Wipes - 50 Large No-Sting Skin Prep Wipes Medical Skin Adhesive...
For older and harder-to-detach Gorilla glue, the following tips should work. 
Quick Tips on How to Remove Gorilla Glue from Wood 
The idea around how to remove Gorilla glue from wood concerns more on the safety of the wood surface after the glue has been detached. If we were to list all possible ways of detaching glue, the list would go on and on. 
But since, we've professionally selected only the tips, quick as they are, which protects the wood surface from potential damage.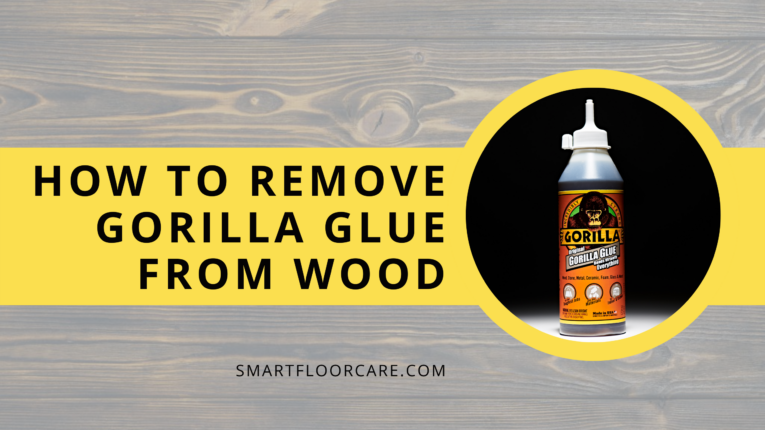 Tip # 1. Wipe wet glue away. 
If the Gorilla glue exhibits a still-slightly wet feel, you can treat it using this tip. Do not worry if the glue has been on the wood for a long period of time; it shouldn't affect the process. 
Use a paper towel. 
Pick a thick tissue paper or spare cloth. 
Lay it on top of the Gorilla glue. Let it sit for 2 minutes. 
Wipe the paper or cloth into the area to absorb the wetness of the glue. 
Make sure to do it by hand. 
Apply acetone. 
Purchase acetone or any nail polish remover and paint thinner that includes acetone in their ingredients. 
You can also buy a ready-made adhesive remover product as another option.
Pick a thick tissue paper of cloth. 
Wet the cloth or paper by pouring sufficient amounts of acetone into it. 
Dap the cloth or tissue with acetone into the area. Do not rub yet. Just allow it to sit for 2-3 minutes. 
Rub the tissue or cloth at this point in a circular motion. Apply pressure to fully remove the glue. 
When tissue is torn, use another tissue with acetone. When the cloth is dried, damp another cloth with acetone. Repeat the process until glue is fully removed.
Clean off remaining solidified glue using a putty knife. 
NOTE: Do not apply acetone on a painted wood unless you have decided to remove its paint as well.
Tip #2. Brush dry glue away. 
This second option works best on how to remove dried Gorilla glue from wood.
Scrape away. 
Pick a scraper (most preferably one with a lesser sharp edge). 
Burrow the edge of the scraper underneath the glue, settling into its base. 
Push the scraper's edge a little bit further. Just be careful not to hit the surface of the wood. 
Once stable, tilt the handle of the scraper upwards to detach the adhesive from the surface. 
With the corner of the Gorilla glue detached, continue digging the edge of the scarper further to fully remove. 
Zero in on the details using a chisel. 
Pick a chisel (with a smaller one).
Use the chisel to treat smaller glue details.
Lay its edge flat on the surface.
Begin scuffing the glue off. 
Polish the area with a sanding tool (in case glue is still unyielding). 
Purchase a sanding tool like sandpaper or sanding block. 
Clear the area off other particles. 
Begin sanding. Apply sufficient pressure. 
Make sure to keep the sanding tool from interacting with the wood surface as it could wound or scratch it. 
Check the wood time by time to see if the glue is fully scraped off and if you're closing in on the wood. This should keep your sanding tool from interacting with the wood surface. 
These two practical tips on how to remove glue from wood secure a 100% effectivity when administered using the best tools and products. 
Continue reading below to check our highly recommended adhesive remover products. 
Best Adhesive Removers
The 4 best adhesive removers are proven and tested by top users on the internet. We ranked these products based on two criteria: [1] their overall package review, and the [2] specific functionalities in relation to our tips on how to remove Gorilla glue from wood. 
Here, they're all yours for the taking…
1. Goo Gone Original Liquid Sticker Lifter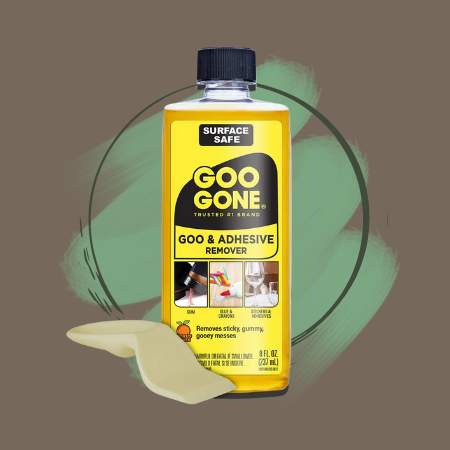 An absolute royalty when it comes to both safety and effectiveness. This Goo Gone product highly qualifies as an instant solution to glues stuck on wood. 
Its surface-safe formula makes the Goo Gone Original Liquid Sticker Lifter stand out from the rest of the products on this list, warranting it an undisputed place on our number one spot. 
What's with its surface-safe formula? It basically has an organic citrus solution, minerals for wood, and luster-ensuring ingredients. While tough on for instance, Gorilla glue, the surface-safe formula is not only safe but also protective of wood surfaces. 
Bringing back the wood's shine and luster, this product also perfectly seals the wood's outer layer. 
You just might have to be careful around paints, though. It's super-tough on paints too. 
Other features that make this product an absolute champ include a multiple-usage capacity, affordable package price, zero mess package design, and a "no. 1 trusted brand" reputation. 
Pros
Surface-safe and restoring formula
Organic material
Scent-free
Multiple-usage capacity
Zero-mess package design
No. 1Trusted Brand title
Cons
Harsh on paints and varnish
Not best to use with contact paper around
2. Hollister 7760 Adhesive and Barrier Remover Wipes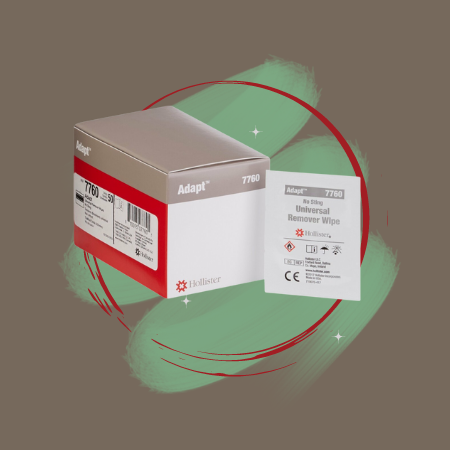 When it comes to convenience, nothing beats this adhesive remover by the Hollister brand. Reviewers rave about its mess-free, compact, and lightbox of 50 pieces. 
A box made of 50 soft and safe pads, it can stay in your cabinet for the next 2 years. Yes– 2 years. Reviewers confirm. While both appearing and feeling light, these pads bear high "petroleum distillate" concentration. Meaning, they are 100% effective!
In just 3-5 rubs, you can instantly remove old glue or adhesive material on wood, making it an economic use. It does all of these without affecting the wood finish. That is because the pads are alcohol-free. Moreover, organic minerals are found to thrive in their solution. 
Above everything else, the product's total convenience secures it a high position on our list. Designed with a tear-to-pull form, it does not take more than 5 seconds to clean the wood of Gorilla glue. 
Pros
Extra-Convenient and light
Box of 50; highly economic
Highly effective 
Instant cleaning effect
Best for tough adhesives
Safe on wood
Cons
Might leave oily residues
Drips off liquid when pressed 
3. Uni Solve – 402300 Adhesive Remover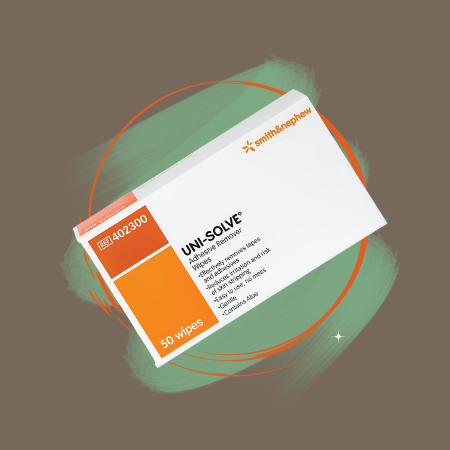 Another convenient and instant glue remover, this product by the Uni Solve brand works as a sealant and therapy on irritated wood. 
People have been widely using the Uni Solve Adhesive Remover for both cleaning and sealing purposes. Powered by important organic minerals, these wipes eventually treat irritations on wood surfaces due to tapes and glues. 
The wipes are also great for removing sticky and oily stickups on the skin. It just doesn't irritate a bit. In addition, the product proves the safest and most versatile to use so that it can be an alternative to regular wipes. 
By all means, this product satisfies a whole set of options on how to unglue Gorilla wood glue. 
Pros
Light and convenient
Non-messy
Safe on wood and even skin
Shine-restore formula
100% Residue-free
Versatile package 
Cons
Strong-scented
Lacks concentration (requires extra number of wipes to take effect)
4. Safe n' Simple Adhesive Remover Wipes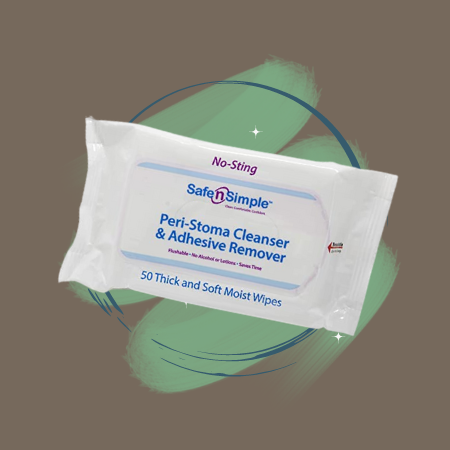 This product by the Safe n' Simple brand truly lives up to its name; it's basically magic in a pouch!
It works pretty simply on fresh glue. All it takes is to pull the wipes off the simplified pouch, and voila! It removes the hardest glues off instantly.

Perhaps it might take a few steps back when it comes to removing old glues. But still, this shouldn't be an issue when you have extra tools around you like a scraper, acetone, etc. Overall, while taking time with older glues on wood, the Safe n' Simple Adhesive Remover Wipes should work instantly on recent and wetter glues. 
This product, based on how it's designed, minimizes cleaning time with its no-rinse formula. You can even leave it on top of the glue and remove it after a few minutes, and it's guaranteed to work like magic. 
It certainly is magic in a pouch!
Pros
Fine quality
Safe on skin
No-rinse formula
No-mess guaranteed
Cons
Might not work on older glues
Strong-scented
Reacts on paint, varnish, and sealants
Not good with contact paper
Now that you've got your hands on the best adhesive removers in the market today, it's time to hear our conclusion. 
Check here the Best Tips To Clean Old Damaged Wood Floors
Conclusion
The effective tips on how to remove Gorilla glue from wood are not that mind-boggling really. Even with glue as strong as Gorilla glue, one can still pursue maintaining the wood's old shine. 
While the ways on how to remove adhesives range in numbers, only a few qualify as actual effective tips. The act of removing glue from wood requires one to determine first and foremost if the glue has recently stuck or has stayed there for quite a long time. 
Once you've weighed all possible factors, you can proceed with the tips. To help you increase the success rate of the tips, secure our top 4 products headed by Goo Gone Original Liquid Sticker Lifter and followed by Hollister 7760 Adhesive and Barrier Remover Wipes, Uni Solve – 402300 Adhesive Remover, and Safe n' Simple Adhesive Remover Wipes.
Now, you're good to go. 
If these weren't enough, check out some other adhesive removers also:
Duck Brand 527263 Adhesive Remover 5.45-Ounce Bottle With No Mess Applicator
Features a no-mess sponge applicator for easy application
Removes tapes, adhesive residue, stickers, labels, tar, gum, caulk and more
Adhesive remover has a pleasant citrus scent
Use on most surfaces including walls, floors, doors, furniture, carts, metal, plastic, glass and wood
Goo Gone Bandage Adhesive Remover For Skin - 8 Ounce - Safe Method to Remove Sports Tape, KT Tape,...
STING-FREE: Painlessly removes tapes and adhesives from skin and hair
ALCOHOL-FREE: Goo Gone Bandage adhesive remover is gentle on the skin and does not contain alcohol which can be irritating and can burn open wounds
MULTI-USE: Works great on adhesive bandages from injuries, burns, or surgery. Removes sports tape, KT tape, temporary tattoos, ink, marker and more!
MEDICAL GRADE PRODUCT: Safe for everyday use on all ages and skin types
FRESH CITRUS SCENT
Elmer's Sticky Out Adhesive Remover, 4.0 Ounces, Clear (171)
Removes crayons, labels, glues, stickers, tar, oil paint, and more
Perfect for eliminating your gooey, gummy, sticky cleaning problems
Clear gel solution
4.5 ounces
Fast working- 20 to 30 seconds
Sale
Motsenbocker's Lift Off 45706 16-Ounce Sticker, Tape, and Adhesive Remover Safely Eliminates...
ADHESIVE REMOVAL MADE EASY: Lift Off Adhesive Remover uses a patented, water-based formula that will remove pinstriping, bumper stickers, spray...
AUTO FRIENDLY: Safe for automotive paint and finishes. Use on vehicles, RVs, boats, vinyl, metal, concrete, fiberglass, and more.
EASY CLEANUP: Lift Off Adhesive Remover works its way under the sticky adhesive and lifts away from the surface to break the bond allowing tape,...
SAFER ALTERNATIVE TO HARSH CHEMICALS: Using Lift Off Adhesive Remover is safer than using harsh chemicals like Methylene Chloride and NMP.
MADE IN THE USA: Not only are Lift Off products made in the USA, they are safer and simply work better.
Un-Du Adhesive Remover-4oz Pack-2
Un-du safely Remover "on Contact" Any and all self sticking stickers, tapes, labels and adhesives
Un-du will not leave behind any oily or greasy stains
After safely removing stickers and you can re-stick the sticker
Un-du is the only "patented" All in one removal System with attached scraper
Collectors, antiques, vinyl records, old books, stamps, baseball cards, etc.
Wig Adhesive and Glue Remover Set, Invisible Waterproof MIILYE Hair Replacement Bonding Glue +...
MIILYE hair replacement glue adhesive and lace glue remover solvent pack meet your needs of hair bonding and glue removal in one, application kit...
MIILYE lace wig glue are designed for both women and men with sensitive skin and scalp, our formula contains no latex and no toxic ingredients, our...
Invisible Waterproof MIILYE lace glue is white color, but will become invisible and strong bonding when got dry, our cosmetic hair system bonding glue...
How to Apply MIILYE ploy and lace wig glue adhesive: normally, apply 4 thin coats one by one of MIILYE wig glue adhesive directly to scalp, wait for...
Easy to Remove MIILYE lace glue for wigs cosmetic bonding, usually, use rubbing alcohol can help to remove this lace front wig glue, but in order to...
Watch Dog Adhesive Remover - Removes Tough, Stuck-On, Unwanted Adhesives - Stickers, Labels, Tape,...
REMOVE STICKY MESSES FROM MOST SURFACES - Works on painted wood, metal, masonry, glass, sealed stone, concrete, tile, brick, stainless steel,...
REMOVE UNWANTED ADHESIVES FROM PUBLIC SPACES - Watch Dog won't harm surfaces. Remove sticky messes from park benches, playground equipment, public...
POWERFUL WATER-BASED REMOVAL FORMULA - Removes nasty adhesives, glues, gum, grease, grout, goo, tar, sealants, wax, tree sap, stickers, marker, inks,...
PROFESSIONAL STRENGTH ADHESIVE REMOVER - Multi-purpose adhesive remover engineered for the toughest gummy, gooey, sticky commercial surfaces. No job...
MADE IN THE USA - Proudly manufactured in our US facility with high quality US & imported ingredients. Watch Dog is a trusted brand of maintenance...