Does looking at your hardwood floor upset you? You must be thinking of the moment when it was placed in your sweet dwelling. How happy you were to have an incredible wooden floor! Who knew it could go so dull?
Floors are an essential aspect of the house as it adds extra elegance. Unfortunately, when this utility gets bad, it loses its shine and luster making it look bland. But do you know of ways to sustain it? Yes, you read it right! There are many cleaning and maintenance methods available that are used to get a sparkling hardwood floor.
Some maintenance procedures are easy and can be done by self. On the other hand, some may require experts. You can always call them for more information on professional hardwood flooring services.
Methods To Keep Hardwood Flooring New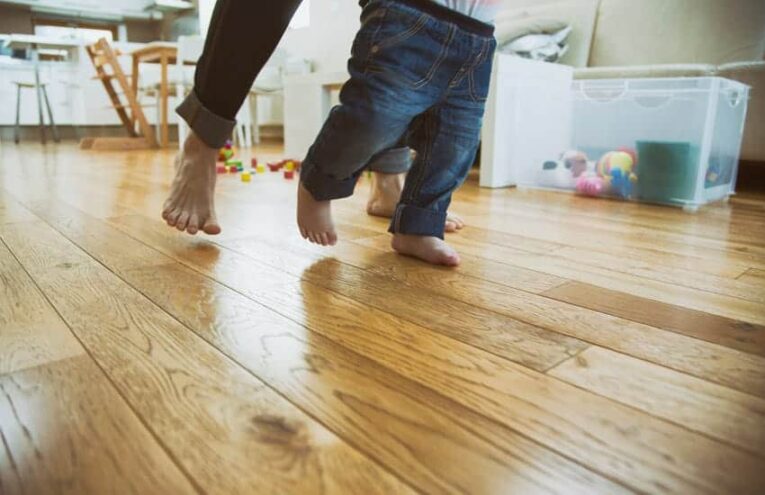 Each house has a unique floor, and all of them are subject to hard stains and spills. But when it is about hardwood flooring – then it is a reason to worry. These floors lose their shine and color quickly, making them look old. Since hardwood flooring 101 is expensive, it is necessary to revamp it occasionally. However, with an effortless task, you can fix your floor and make it look like before. You can easily maintain a hardwood floor and retain its beauty for years following these tactics.
Vacuum Regularly
Undoubtedly, floors have to go through a lot every day. Grout, debris, and grime form a thin layer on the floor. When these get penetrated into the surface, it makes the floor turn into a gray shade. In order to get rid of this, vacuuming regularly is recommended. The vacuum's strong suction cleans the extra material on the flooring, so the dust does not get time to settle.
Wet Mopping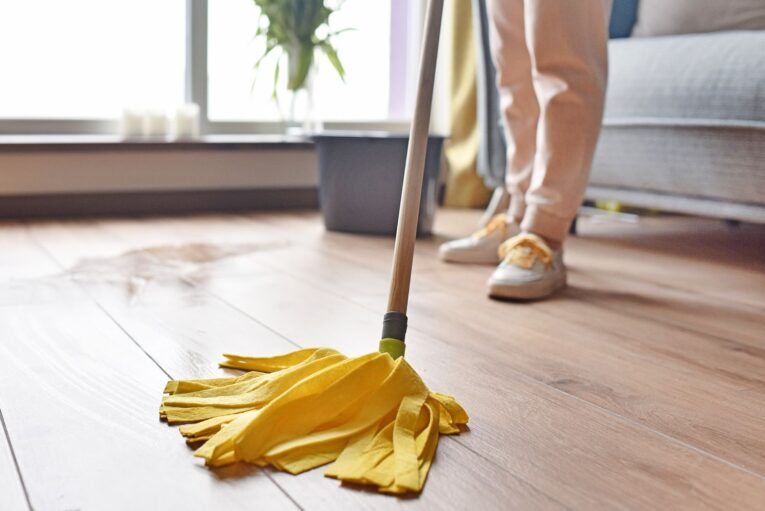 You might do dry mopping almost daily, but have you considered wet mopping? Wet mopping is an effective technique that can be done daily without hassle. It helps to clear the stains and other sticky substances on the floor. Adding a disinfectant to the water can also help in removing germs.
Warm water can also be accompanied by detergent and can be tried for the best results. Don't wipe the floor with an excessively wet mop, as the wooden flooring can swell. You need to be very cautious while trying this method.
Scrubbing Technique
This technique involves using a scrub pad to clean the surface. It helps to get rid of unwanted roughness caused due to excessive use. With scrubbing, you can get a smooth finish to the entire space.
A scrubbing machine is an effective tool that helps to carry out this function. This convenient tool will help you get the desired floor with smooth touch. The scrubber is highly effective in completing all types of hardwood floor cleaning to make it look hygienic and good-looking on every use.
Polishing Method
As the name goes, this method can help rejuvenate your wooden floor to make it look like a new one. It adds luster and shine, making it look glossy and crystal clear. It can be done with the help of equipped machinery. You can get the best outcome by clubbing it with wax and other cleaning products.
DIY Cleaners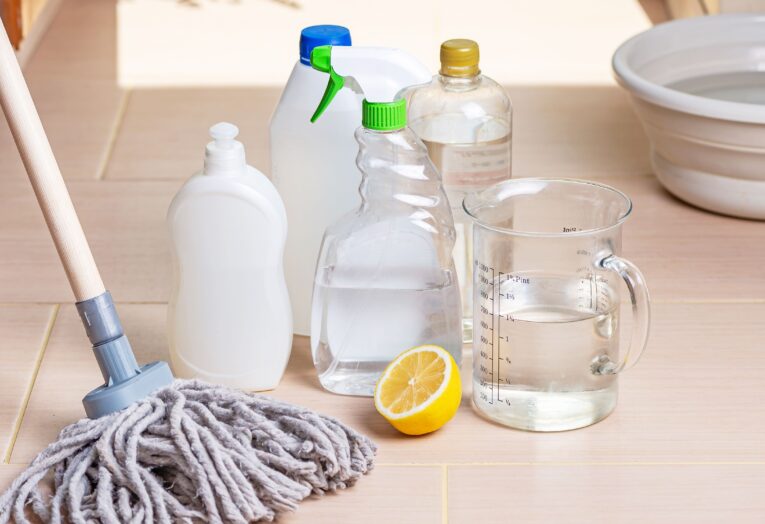 Many tips and tricks are available on the internet that show you ways of having a bright and pretty floor. Some of the well-known ones use vinegar and baking soda. You can experiment with such cleaners and find which suits your floor the best. However, it is crucial to do a patch test first to determine whether it is apt for your floor or not. With this, we can reduce the potential risk of damage.
Protect From Direct Sunlight
Sunrays significantly affect the wooden flooring as it makes it dull. Therefore, it is recommended to keep your floor away from direct sunlight as the shine of the flooring may fade away in some time. Ensure adding curtains to areas having direct access to sunlight.
Placing Mats
Having a mat at every entrance and door is a better idea. Also, In the kitchen area where you stand on the cooktop or near your bed. In short, places that are more in use need a mat. Additionally, these rugs rescue unwanted dirt from the outside. It makes the floor free from potential dust and stains. How about asking your guests to remove their footwear outside? That can be a savior for your hardwood floor too!
Pad Furniture Feet
What happens when you move the furniture on the wooden floor? Scratches are definitely going to be the result. So, installing pad feet whenever you move your furniture and other heavy objects from one place to another can be a good idea. With this, you can save your wooden flooring from accidental hazards.
Using Sandpaper
Occasionally, you can even employ the sandpaper technique. It is a trial and tested method that can be adapted to smoothen the surface and maintain it for a long time. However, be very careful as this process has to be done with the utmost care, as wrong strokes can entirely damage the flooring. There are chances that you might get hurt too!
Refinishing Wood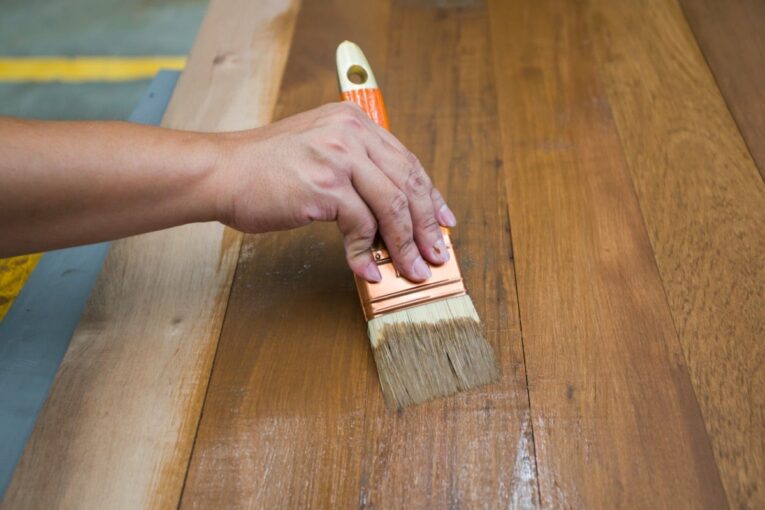 Hardwood floors may be refinished to restore their original sheen and beauty. The thickness and age of the base have some bearing on refinishing. Because refinishing involves completely removing the floor layer, it could be detrimental for hardwoods less than half an inch of thickness. Refinishing is often only required once a decade. Refinishing your hardwood floor should be your last resort, as the method is costly and time-consuming.
Bottomline
Hardwood floors look very pretty, but one scratch – and it loses all their beauty. Additionally, with regular use, it will always get dirty and dingy. But, with the help of practical methods, you can restore and maintain it to the fullest. Mopping and vacuuming it regularly or scrubbing and polishing it occasionally will make your hardwood floor look like never before.
Use these tactics and get satisfied with the positive results. After all, what could be a better idea than keeping your floor new?Are you ready to get some credits for sparkling finished wooden floors? Of course, But remember to use it with extreme caution.