Do you want to know to learn the effective tips on how to fix worn spots on hardwood floors?
You're on the right page. Clap clap!
Stains or worn spots on a smooth and good-looking hardwood floor can be quite an eye soar! We're sure you can relate to this frustration at one point in your life, especially if you own a hardwood floor.
Worn spots usually pop up on areas in the floor where heavy traffic occurs – footwears going to and fro, scratches made by furniture base, scratches from pet nails, moisture from spilt substance, humidity, and a lot of other factors.

Fixing worn spots on hardwood floors is not an ordinary task. It requires meticulous planning and execution to be able to seamlessly cover up the spot. Upon execution, it painstakingly deems matching up the floor's current finish type. Experts call this task spot repair.
This is exactly what we'll be talking about here.
Don't ever miss a single section in this article to obtain a 100% successful spot repair.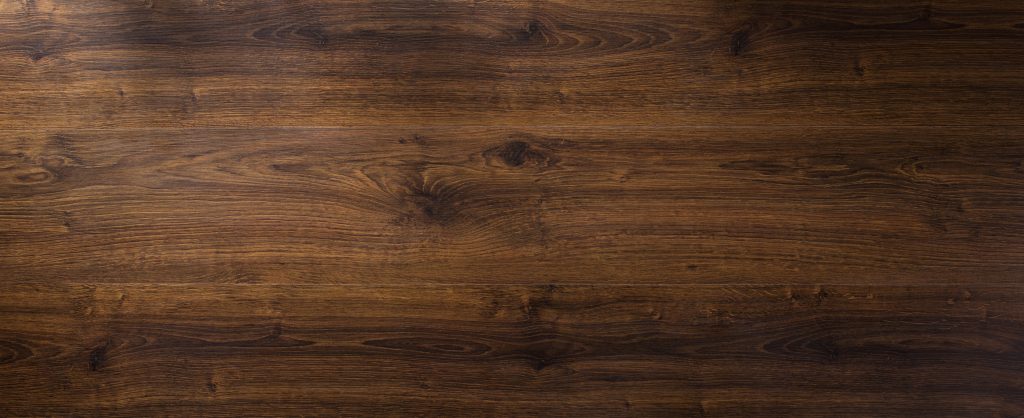 What Causes Worn Spots to Appear on my Hardwood Floor?
The main cause for worn spots to appear on your hardwood floor is abuse.
But the issue of abuse involves a whole list of specific forms we'll be discussing in this section.
Meanwhile, perfecting the steps on how to fix worn spots on hardwood floors is impossible without first determining the cause of the spots.
So here are common abuses that cause worn spots to appear:
1. Pet Waste
This is one of the most common abuses to the hardwood floor. It especially becomes potent when left lying around for minutes to hours.
Remember that our pets' wastes are extremely acidic. If left lying around for a long period of time, we allow the acidity to seep into the wood's surface, leaving indelible stains or spots.
It doesn't matter if your pet has been soiling your floor for many times or just the first time. What truly matters is the length of exposure.
2. High Traffic & Other Forces
The most common abuse on hardwood floors is high foot traffic and other forces like impacts made by fallen objects, scratches from any sharp material, and cracks from pressure. This should be noted whenever you plan to fix worn spots.
These dents, small as they are, eventually aggravate in the presence of the finish. What you'll get in the end are hardened dents turning into spots.
All hardwood floor types, regardless of quality and finish presence, are bound to experience worn spots through the years. So there's no need to panic there. It's all natural.
The only question now lies now on how soon the hardwood floor experiences these spots.
3. Humidity & Moisture
Humidity is another common abuse factor that loses the hardwood floor its natural color and sheen.
Humidity is particularly harsh on wood because woods are vulnerable to storing moisture. So as long as moisture is stored, damage is narrowly expected.
Increased humidity eventually breaks apart the finish protecting the hardwood floor, exposing the floor to potential damages.
4. Sunlight Exposure
Some hardwood floor types are sensitive to sunlight. Overtime, due to constant exposure to sunlight, these floors change in color.
The finish's main job is to stall this color fade. For the unlucky wood floors with subpar finish, chances are that they'd succumb to worn spots sooner than expected.
5. Low-Quality Finish
Low-quality or sub-par finishes not only fail in restoring wooden floors, they also invite damage by trapping moisture. At other times, they cause the damage themselves by drying the life out of the wood; that being its minerals.
Certain types of finishes (particularly the subpar ones) tend to be too harsh on the hardwood floor.
In turn, its high chemical concentration weakens the wood's resistance to damage, making it vulnerable to outside forces.
These factors are important to note when treating spots. Now that we have determined the main causes of worn spots, let's proceed to the floor repair steps.
Simple Steps on How to Fix Worn Spots on Hardwood Floors
Here are the simple steps on how to fix worn spots right away:
Pre-Treatment
Before taking the action to fix worn spots, answer these following questions since they help determine how you fix worn spots on hardwood floors:
Is there a presence of wax?
To determine if there is wax, do the following:
Thoroughly wet a clean cloth.
Rub it hard into the floor surface.
If you see darkening in the cloth, then the finish is waxed.
Note: If you determine that there is wax presence, have it entirely removed first before you fix worn spots.
To determine if it is finished with oil:
Feel the floor surface with your fingers.
If the feeling is smooth, then the floor should be wrapped in an oil-coated wax.
If the feeling is rough, then the floor is coated only with lubricating oil without wax.
Note: No need to remove oil.
What other types of finish are present?
To determine if your finish is lacquer:
Pour 2-3 drops of lacquer thinner into the floor surface.
Feel with your fingers.
If the solution becomes sticky in the fingers, then it's either finished with shellac or lacquer.
To determine if your finish is water-based lacquer:
Pour 2-3 drops of dissolving agent like xylene into the floor.
If the finish dissolves, then it should be water-based.
To determine if your finish is varnish:
Pour 2-3 drops of dissolving agent like xylene into the floor.
If the finish does not dissolve, proceed to the next step.
Pour a stronger agent.
If the finish still does not yield, then it should be varnish.
Worn Spot Treatment Steps
With the finishes determined, proceed to the steps on how to fix worn spots on hardwood floors:
Step 1. Remove wax if there's any.
Pour a good amount of mineral spirit into a cloth.
Rub one side of the cloth into the floor surface.
Put pressure into it.
Turn the cloth to the other side if it's totally darkened.
Repeat the same process until no color is reflected into the cloth.
Use another cloth if necessary.
Step 2. Scrape the worn spot with sandpaper.
For an oil-coated floor with a slightly penetrated spot, use a 150-grit sandpaper.
Use a 120-grit sandpaper on a spot that has completely penetrated into the hardwood floor.
Motion your sandpaper with the grain to complete a scraped size larger than the worn spot being fixed.
Step 3. Cover stain with stain.
Apply pre-stain wood conditioner into the spot.
Match the stain into the finish (that's why it's crucial that you have determined the finish material on your wood floor at this point).
Apply stain into the area you aim to fix worn spots from.
Step 4. Re-finish.
Match finish quality to the existing finish material.
Apply finish into the spot to cover it. Use a paintbrush in doing it.
Sand the area to polish . Use a 15-grit sandpaper.
And, that's about it!

Continue reading to hear our conclusion…
You may also read How to Remove Water Stains from Unfinished Wood
Conclusion
So there you go– the simple steps on how to fix worn spots on hardwood floors. With careful execution, you're sure to get rid of those frustrating spots in no time.
All hardwood floors eventually end up succumbing to worn spots. No prevention can really stop it from happening. Indeed, preventions and protections like finish delay the overall emergence of the spots. But, that's all they can do.
Let it be clear at this point that the effort to fix worn spots is a regular effort. Thus, the appearance of worn spots on hardwood floors should not be a cause of distress.
So, let's get going!