Old, damaged wood floors can be quite heartbreaking to look at. Without sufficient knowledge on how to clean old damaged wood floors, you might end up worsening its condition. 
Old, damaged wood floors mean one thing: they need refinishing ASAP. So it's no surprise that whenever we tackle cleaning, we also inevitably tackle refinishing.
Another option that works on old wood floors is recoating. Recoating almost works like the former, except that it's not as detail-oriented. Recoating puts an extra layer of protection on the floor surface; refinishing replaces the entire floor finish.
Whatever the case, cleaning almost always entails regaining the wood floor's prior elegance, luster and overall finish. Failure to do so exposes the floor to scratches, moistures, and other damage-inducing factors.

But no worries: this article is dedicated to securing exactly that using simple tips on how to clean old wood floors.
Stick with us to the end to behold a fresh-looking wood floor.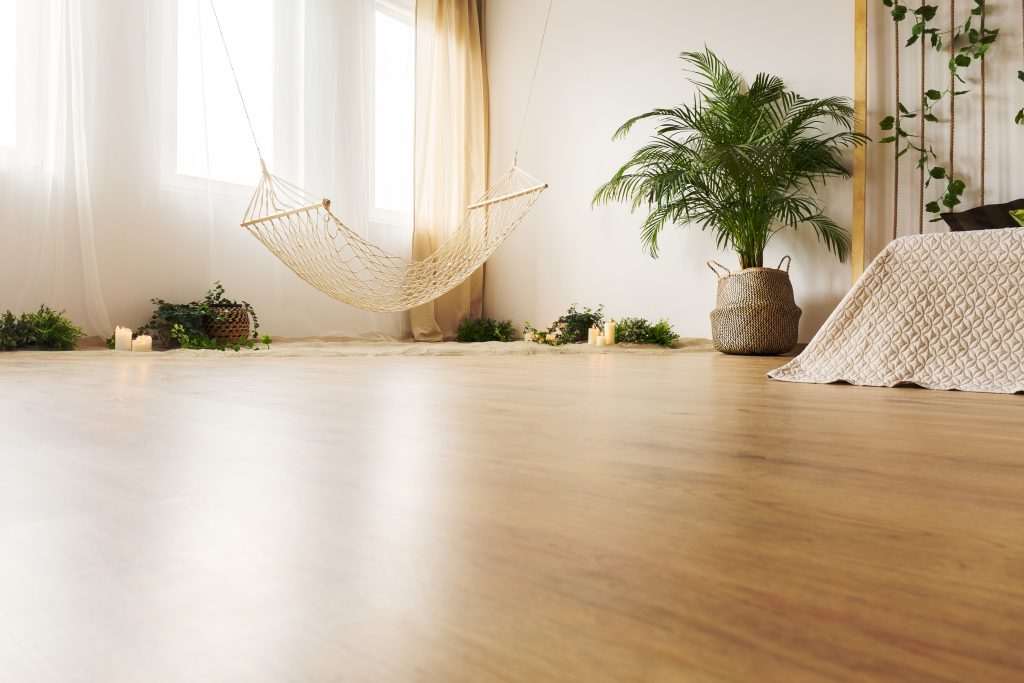 Simple Tips on How to Clean Old, Damaged Wood Floors
Old and damaged wood floors might cause some heartaches from the looks of them, but they're sturdier than you think.
Cleaning hard old wood floors is also surprisingly simple. With brief hydrogen peroxide contact, infrequent sanding, some refinishing, and regular cleanings using laminate floor cleaners, old floors are sure to regain their shine.
But of course, to the unwise, this would be a great and complex deal of effort. Thus, learning these basic tips is imperative to achieving the said results.
The tips on how to clean hardwood floors are as follows:
Tip #1. Scuff off unwanted materials.
Test the floor whether it's new or old using the finish check.
Pour a few drops of water into the wood floor surface. If the water droplets tense up within a few minutes, then the floor's got a sound finish; if water seeps into the surface, then the floor's got an unsound finish. A floor with unsound finish equates to an old wood floor.
Proceed to pre-cleaning the wood floor by scuffing it off with stuck materials.
Pick a scraper tool with dull edges.
Scuff off obstinate materials like gum, boogers, and other deposits by hand using the scraper tool.
If material is too hard to remove, place a thin bag of ice cubes on top of it within 10 minutes.
Repeat the scuffing process until the material is removed.
Tip #2. Use a hardwood or laminate cleaner.
Wood floor situation: Old but not damaged
Remove all coverings from the floor like carpet, mats, pads, etc.
Make sure to do this process barefoot.
Apply sufficient amounts of hardwood floor cleaner or laminate cleaner into the surface.
Spread and wipe the substance across the floor using a sponge cloth.
Make sure to do it by hand.
Tip #3. Remove individual spots off the finish.
To remove obstinate individual spots off the unsound floor finish, use an odorless mineral turpentine.
Do not apply the mineral solution directly into the unsound finish. Instead, pour it into a cloth.
Wipe the cloth to apply the mineral into the surface.
Once applied, sand the spotted area.
Tip #4. Use hydrogen peroxide for stains that carry odor.
Wood floor situation: Old but not damaged; stained with pet odor
Pour an ample amount of hydrogen peroxide into the stained and odored area.
Cover it up with a rag/s also drenched in hydrogen peroxide.
Let it soak overnight.
For cases with extreme odor, remove the external hardwood layer to treat the subfloor below using hydrogen peroxide. Again, let it stay for the night.
Tip #5. Screen the floor.
Wood floor situation: Old and damaged
Thoroughly wet a fine wire sponge.
Rub the wire sponge into the floor surface.
If you see grayish matters trapped in the wire sponge, then the floor is waxed.
If waxed, remove it using paint thinner/ remover or chemical stripper.
Layer a new finish into the unwaxed area.
Buff or scrub off the floor.
Purchase a buffer (preferably with a 120-150 sanding disc grit capacity)
Prepare the floor by sanding its edges or out-of-reach corners (as far as the buffer is concerned).
Begin buffing the floor.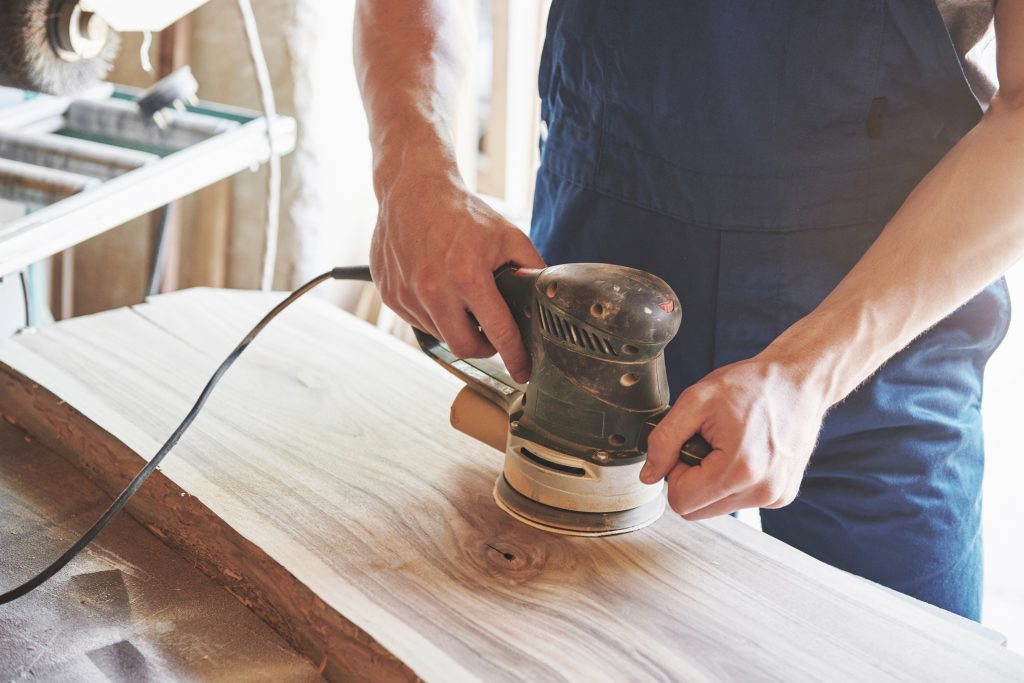 Once buffed, proceed with refinishing.
Before refinishing, vacuum the entire room to rid it of any dust sources.
Focus on vacuuming floor corners, windowsills, furniture, etc.
For waxed wood floors, coat with waxed finishing or paste wax.
For new finishes, use polyurethane.
NOTE: Do not sand old floor woods unless needed. Lastly, always refer to wood floor experts when applying drastic changes to the floor.
The above tips work specifically for old wood floors. But even before wood floors age, maintaining them using the tips below is crucial to its long-term condition. 
Tips for Maintaining Wood Floors
Here are the tips for keeping the hardwood floor clean…
1. Do a daily sweeping.
2. Do a weekly soft-vacuuming (set to bare floor mode).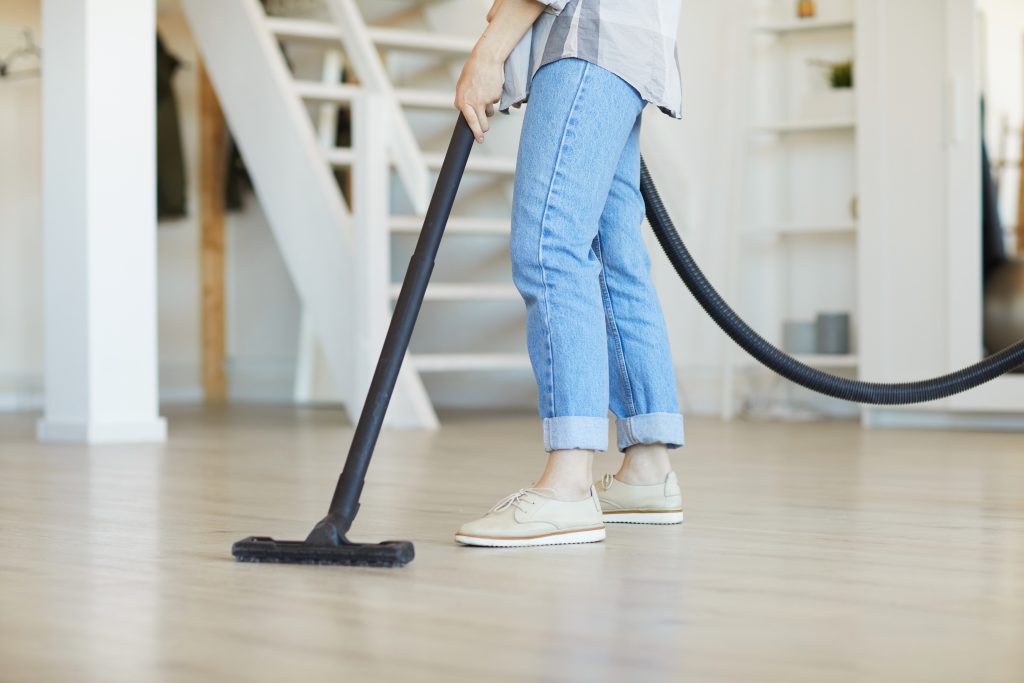 3. Do a monthly mopping using sponge mop.
4. Treat spills and stains immediately.
Now that you've got all the essential points on how to clean old damaged wood floors, time to learn our top favorite laminate floor cleaner.
Our Best and Most Highly-Recommended Laminate Floor Cleaner for Old Damaged Floor Woods
It's not usual that a laminate cleaner stands out so proudly from the vast ocean of other cleaner products. That is, because for years, laminate cleaners fairly lived a rather satisfactory reputation.
But that is all about to change with the emergence of the Black Diamond Stoneworks Wood & Laminate Floor Cleaner!
Check out why it rules…
For the first time in a decade, this Black Diamond Stoneworks product came out in the market to make a diamond out of your old floor. An innovation borne out of innovation, this product is truly more than it seems.
Perhaps the safest laminate cleaner to grace the market today, the Black Diamond Stoneworks Wood and Laminate Wood Cleaner works fast on old, damaged wood floors. Consequently, it also boasts for being the most convenient product for the cleaning of hardwood floors.
Why?
It's got a 100% no-rinse formula that is non-sticky, hypoallergenic, and a safe-around-all hardwood floor types – Pergo, Armstrong, Mohawk, and Bamboo!

If you're looking for the right cleaner for both maintaining and refinishing old, and damaged wood floors, then you'd definitely be pleased with the product in question. 
Pros
Best for all wood types
Regains wood floor luster
Easy to use
Biodegradable, eco-friendly and safe for use
No-rinse formula
Tough on spills and stains
Cons
Absorbs quickly into unsound finish
Requires refinishing before application
Might leave residues
Requires more than generous application to take effect; not economic
Read on to hear our conclusion.
Conclusion
Old and damaged floors might look frustrating; but the more worn they get, the strudier they become. The key to returning its shine and securing its sturdiness lies on the simple tips on how to clean old, damaged wood floors.
Indeed — there are a lot to consider when cleaning and maintaining old wood floors. However, if you master these tips by heart, they'll definitely be muscle memory.
At least — with the featured cleaner hardwood floors product, you can rest assured that nothing goes wrong.