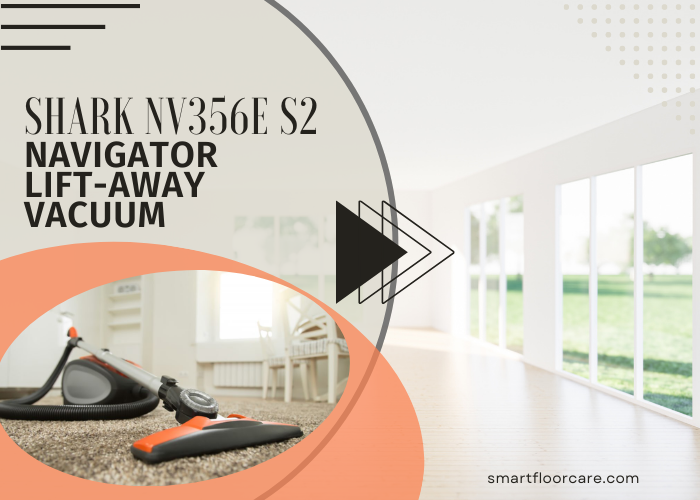 How did we come up with this trustworthy review of the Shark NV356E S2 Navigator Lift-Away vacuum? We bought the actual product and used it. The product can do so much. If handled wisely, it can easily become the best vacuum tool to use in your home.
This Shark vacuum unit easily rules out as the most functional tool in the long list of Shark models. It also especially stands out with a 2-in-1 capacity, high allergen-preventive HEPA filter, and a generally advanced technological feat. 
To put our remarks to the test, we bought an actual model and used it. But it's also important to emphasize at this point the necessity to refer to its manufacturer instruction, from which the unit most, fortunately, bears, even before touching it.

Apparently, the Shark Navigator Lift-Away holds no reason to shy away from intense vacuuming, all thanks to its deep-cleaning brush roll design, accessories, and other added features. One thing remains sure: all these accessories prove essential to the vacuum's overall system. 
Curious to hear our verdict about the Shark Navigator vacuum? Read on to find out.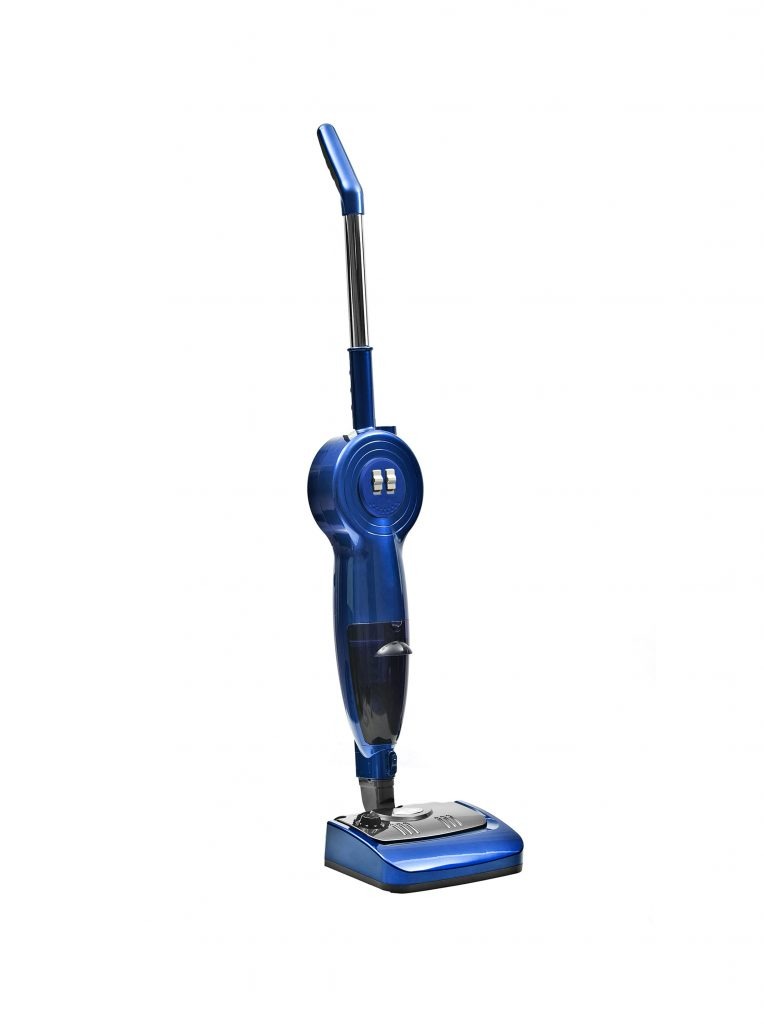 Why Shark Navigator Lift-Away?
The Shark Navigator Lift-Away vacuum cleaner promises a lot of benefits not only to your cleaning routines but definitely to the quality of the cleaning output. 
1. Gives you full control over the cleaning process. 
Given its compact and light design, the Shark Navigator Lift-Away provides effortless maneuverability. In addition, the pet power brush allows you to fully control and maximize the vacuum's cleaning capacity such as reaching between spaces. 
Other accessories widen the vacuum's customizability, allowing you to either use it with or without the canister. All these add up to its 2-in-1 upright design. Now, if you still feel its lack of reach, you have the stretchable hose to take care of that. 
2. Contains and filters allergens with 100% accuracy. 
There have been several claims about its HEPA filter quality. But, how much of these are actually true? Well, direct from our experience, all of its praises turn out to be true. 
Hear this: its HEPA filter is not only sealed but completely sealed. Proven to filter allergens from a .3 micron size or even large, the HEPA filter resembles a double-filtering effect. 
This update in the filter technology speaks only of one thing: the Shark Navigator vacuum units are continually improving as we speak. 
3. It's easily maintained and stored. 
With its minimal attachments, compact package, and lightweight build, the product easily fits in any storage space without requiring disassembly. 
Eventually, this tends to be most useful for people who are on the go. 
Now, we've come to our main review. Are you ready?
Most Trusted Review of the Shark Navigator Lift-Away
Introducing: The Shark NV356E S2 Navigator Lift-Away Professional Upright Vacuum with Pet Power Brush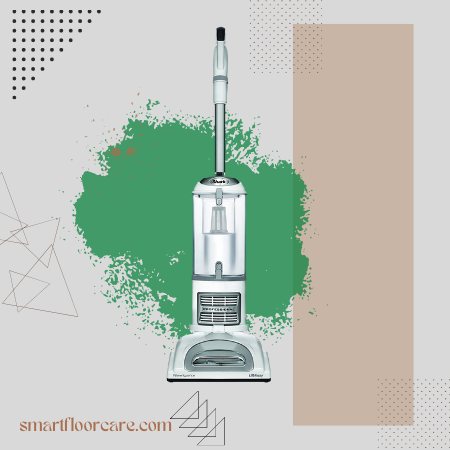 If there's one thing that should crown this vacuum a royalty, that would be its technological feat and its 100% anti-allergen performance.
At a glance, the Shark Navigator Lift-Away vacuum might appear fancy. And, that is understandable from the point of view of its highly advanced technological innovation – in terms of form and function. 
But if you look closely at it, you will realize that it's accessories did not manifest just for the sake of impression. In fact, all its features work at their absolute, most practical purpose. 
Yes — the product does have some provisos in it. However, its advantages easily outweigh them. 
From our experience with the Shark Navigator Lift-Away, we instantly noticed how easy it is to handle. While it may have taken time assembling the device due to the contradicting user manual, it did however turn out good in terms of maneuverability (note that we were able to do it more quickly when we followed the basic assembly method, instead of the useless user manual).
And since you can choose to use it as an upright vacuum, it gives you full control over the cleaning action. Among the several vacuum products we've handled, the Shark Navigator works as the fastest cleaning machine. 
Meanwhile, the XXL dust cap lessens cleanout or replacement time and prevents pauses mid-action. Without a doubt, this latest Shark vacuum lives up to its promise of spontaneous cleaning action. 
Although it's prepped for heavy-duty action, the Shark Navigator Lift-Away's pet power brush still manages to cause some problems. Apparently, its spinning behaviour spins out of control at times. It pulls in so much pet hair more than it releases. The result would then be a total mess –  clogged brush, overheating, interrupted suction flow. 
To manage this problem, we opted to disable its spinning feature. It's that easy actually. 
Other than some challenges involving assembly, a problem in brush spin, and an inconvenient placement of the bush power button, the Shark Navigator Lift-Away champions as a super vacuum tool. 
The product's lift-away yield, fortunately, treads a celebrity status. This feature especially impresses with the lifting transition mode. And in case we forgot to mention: the product is super-light. But mind you, it doesn't feel cheap. In fact, it is substantiated further by its extension brush tools, making it a technology with a purpose. 
That should sum up our verdict of the Shark Navigator Lift-Away. 
Pros
Full Cleaning Control
Certified Anti-Allergen Filter
Built for Heavy-Duty Cleaning
Powerful Suction Capacity
Large Dust Cup Size
Deep-Cleaning Brush
Versatile Cleaning Capacity and Hose
Cons
Takes time to be assembled
Brush spin wraps pet hair to a clog
Inconvenient power button placement
Canister takes time to be removed 
So you're thinking of buying your own Shark Navigator model. Educate yourself with our comprehensive buying guide below.
Best Shark Navigator Lift-Away Buying Guide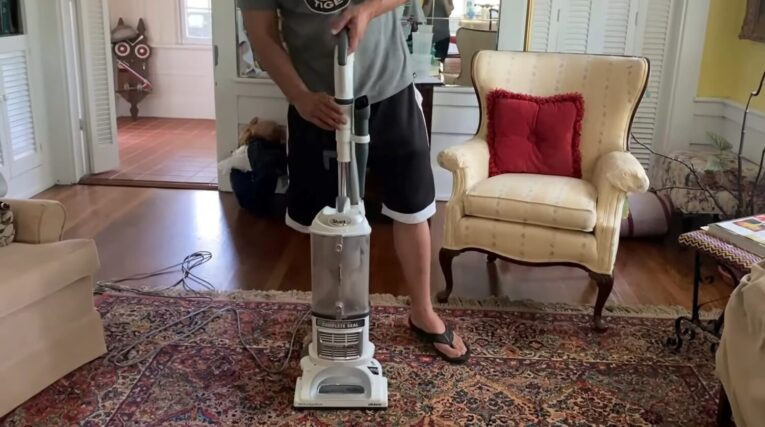 Choosing or purchasing the Shark Navigator Lift-Away and its counterparts is a serious matter. Factors like budget, nature of use, and your personal expectations should take center stage in the selection of models within the series. 
Check out the highlighted expectations below to be guided accordingly:
Heavy-Duty Performance
When looking for a Shark vacuum, or Shark vacuums in that matter, always look out for its promise of heavy-duty performance. Without it, the intended identity of the Shark brand would be absent. Certainly, that would be a miss. 
There's only one reason why the Shark vacuum unit fails to deliver its promise of heavy-duty cleaning output: it's a low-level imitation. By all means, you shouldn't put up with that. 
A Shark vacuum equates to versatility and power. Period. 
How do you determine the mark of a heavy-duty tag? The answer lies with the guarantee of originality. If the unit is certified to be original, then you're good to go. 
Overall Design
The lift-away and upright design speak for themselves. Although some models in the series don't resemble either of these two, they all should, however, deliver ease in control. That again is the Shark brand's identity. 
You must also have to be aware of the distinctions among upright, lift-away, stick, and other design types before making a choice. With research and review comparisons, you should be able to determine the best vacuum type for you. 
Accessory Essence
Some Shark vacuum accessories do not possess the same practicality as that of the Shark Navigator Lift-Away's. 
Other accessories just come in to fulfill a template. In some worse cases, these accessories seldom integrate with the vacuum's overall system. Perhaps, this accounts to a lot of returned shipments online. 
We'd like to save you the trouble of returning shipments. The best action we recommend is to highlight product specs upon ordering. Or, you can simply order the Shark Navigator Lift-Away vacuum unit to be sure. 
HEPA Filter Quality
It definitely does not take a genius for one to figure out that a Shark vacuum is null without the HEPA filter. Apparently, most Shark vacuums are built from the foundation of allergen-proofing. 
Do not ever bother buying a Shark vacuum without a HEPA filter tag in it. And yes, that applies to all its unit variations. 
Only a few units within the Shark navigator series boast an updated filtering capacity though. With the Shark Navigator Lift-Away, we get an even more sophisticated HEPA filtering culture. And that makes the unit an elite selection. 
Have some questions? Read our FAQs below to clear your head about the Shark Navigator Lift-Away.
FAQs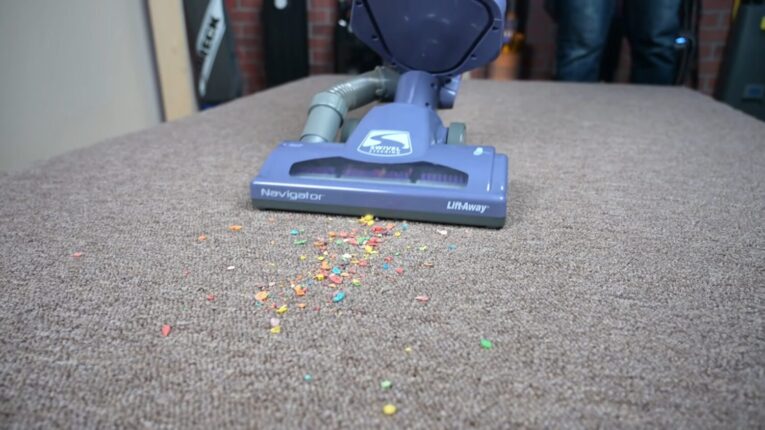 Can I turn off the brush roll tool anytime?
Yes of course, you can. You will see its power button placed somewhere between the canister and the lift-away pod. 
Is the Shark Navigator great for pet hair?
Yes, it is. Designed with a pet power brush, the vacuum prioritizes in suctioning and containing all thick pet hair. Just remember to minimize its brush spin episodes though. 
Can I use the vacuum to clean carpets and furniture?
Yes, you should use it for carpets, furniture, and upholstery. That is what it's designed to do. Eventually, you can expect a deep cleaning result by the product. 
Continue reading to hear our conclusion. 
You may also love to read Truly Review Of Shark UV540 Lift-Away Upright Vacuum
Conclusion
It does not take a tiring effort to fish out the truth about the Shark Navigator Lift-Away performance. In fact, one can already see from its design the potential for effective cleaning. 
Our final verdict: the Shark Navigator Lift-Away is a technology with a purpose. And as we mentioned earlier, it has got more tricks up its sleeve. Meanwhile, you will have to be diligent and knowledgeable enough to be able to maximize the product to its full capacity. 
Regardless, 2023 graces us with a high-technology, yet practical cleaning tool. Where the product fails to impress, it compensates with such a WOW. 
All hail to Shark! All hail!