The whole canister vacuum concept is about to experience a total evolution with the latest Miele Complete C3 Marin Canister Vacuum Cleaner! The entire article below contains our honest review of the product in question.
What comes to your mind when you hear canister vacuum cleaners? Perhaps, you'd come to imagine a light, handy, and sometimes weak vacuum cleaner.

To be honest: all those qualities, including the third one, manage to manifest in most canister vacuums therein. But canister vacuums also hold their fair share of success. In fact, they rank as the best option when it comes to delivering an adjustable, on-the-go vacuum cleaning.
Yes, they aren't as good as upright vacuums when it comes to suction strength. But hold it – they can do a lot of things upright vacuums can't.
For one thing: upright vacuums hang back when it comes to cleaning elevated floor areas. Meanwhile, canister vacuums easily accomplish this task with just a few tricks. There are a lot of other things the canister vacuums can do which we'll be discussing below.
Now, the recent release of the Miele Complete C3 Marin Canister Vacuum Cleaner further cements the claims highlighted above. It is not all pretty though, since the product, like most canister vacuums, is a work-in-progress. Nevertheless, it's still worthy to note that the product is a major improvement in the lineup of canister vacuums.
Continue reading to get to know our product.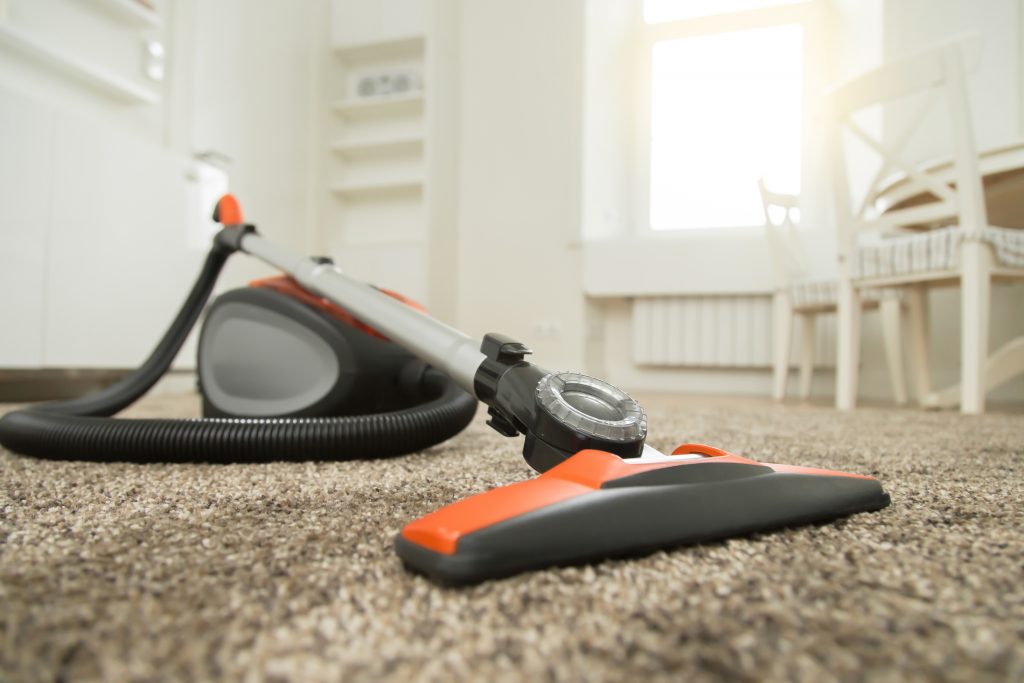 Why Use Miele Complete C3 Marin Canister Vacuum Cleaner?
There are a ton of reasons that warrant why you should use the Miele Complete C3 Marin Canister Vacuum Cleaner today! Although not all cleaning situations require one to use it, some instances actually point out the utmost importance of owning the unit.
It's suction is really powerful, a quality rarely found among canister vacuums.
SEB-236 Powerhead. 1200-Watt Vortex motor. Tell us, is there anything it can't suction? While we know that it's still half the bar lower compared to upright vacuum suction power, we also believe that it's strong enough in its standard. In fact, it's actually really strong.
The usual margin that settles most canister vacuums lies along 500-1000 wattage. Thus, it only means that this product has double to almost triple the suction capacity than the regular ones (within the category).
It's overwhelmingly convenient.
We admit: it does not have a sufficient presence of accessories. But mind you – its air clean filter bags (HEPA filter), retractable cord, power nozzle, and a durable Parquet floor brush can already sweep you off your feet. Or, in this case, sweep the dust off your floorboard.
There's more: all its accessories and attachments can be stored inside the vacuum's bulk. So, don't ever be mistaking the Miele Complete C3 Marin Canister Vacuum Cleaner's small size, because it is in this small size that all essential tools are kept.
Apart from the features mentioned, the product is extremely portable. Therefore, maneuvering it to extreme positions turns out to be a delight.
It provides superior cleaning output.
Here's a major bomb drop: it takes longer cleaning time than usual. But here's the good news: it does clean perfectly well.
Want to know its secret?

Well, it's no magic. Everything lies in its electrobrush tool. This particular tool resembles an electrically-operated brush head that swings and hovers on its own.
Besides providing easy control, this feature facilitates a deep-cleaning action in the vacuum system that is perfect for tackling carpets, upholstery, elevated furniture, etc.
Complemented by the powerful suction, the electrobrush easily lifts and contains dust, allergen, and even larger debris. Once it has contained these particles, it then transfers them into the inner system to be filtered by the AirClean Sealed System, including the HEPA filter.
So you know understand why the Miele Complete C3 Marin Canister Vacuum Cleaner
Is such a thrill. But let's not stop there. There's more to learn about the product. Proceed to our main review below.
An Extensive Review of the Miele Complete C3 Marin Canister Vacuum Cleaner
Don't miss the heart of this article: our actual review of the Miele Complete C3 Marin Canister Vacuum Cleaner.
Learn interesting things about the product – pros, cons, maintenance tips, and other trivia – and don't miss our verdict.
A small, but terrible technological wonder, the Miele Complete C3 Marin Canister Vacuum Cleaner truly changes the way we see canister vacuums today.
If you're looking for a cleaning tool that is not spatially demanding, you will be delighted with this latest innovation in canister vacuum design. A result of the harmonious marriage between aesthetics and purpose, this product fulfills practical cleaning needs.
Although it can also tackle carpets, rugs, upholstery, and furniture, it focuses on floor care and maintenance. Consequently, its high-power electrobrush makes sure that it achieves a superior cleaning output.
From the looks of it, the product is indeed light and lean. However, this best canister vacuum cleaner has got enough bulk to contain its accessories and attachments within. A super-flexible canister vacuum, this tool yields to any extreme positions subjected to it; it wouldn't flinch a bit. That again, is due to its incredibly lightweight stainless steel material.
With its AirClean Sealed System construction, it's difficult to find fault in it. As a matter of fact, once you're bewildered by its superior cleaning output and extra-strong suction, you'll easily miss the fact that it lacks the spontaneity present among regular vacuums.
Meaning, it would only take 3-4 minutes before it heats up and compels you to empty its dust container. Moreover, its brush roll action has the tendency to attract hair, encouraging clogging in its brush head.
Here's how you can avoid that:
Deactivate its electrobrush everytime you're dealing with hair, fiber, and thread. Only use the electrobrush for cleaning dust.
To release trapped and clogged hair, tilt the vacuum upwards as if you are about to clean a higher floor area.
Unless there's a high amount of dust, keep the filtering action at low mode.
The techniques mentioned above will hopefully minimize aberrations in the cleaning session. Also, these should properly maintain your vacuum.
Pros
Easily-Stored & Carried Design
Best for Cleaning Elevated Floorboards
Lightweight Package
Strong Suction Power
Deep-Clean Action for Carpets, Upholstery, & Furniture
Certified Anti-Allergen Seal (HEPA Filter)
Best for Customized & On-the-Go Cleaning
Electrobrush Technology
Easy Control & Maneuverability
Cons
Power Head collects hair (prone to clogging)
Not durable (requires careful handling)
Easily overheats
Not great for heavy-duty cleaning
Takes longer cleaning time than usual
Our verdict: It's a decent product in totality. Although it has some areas to improve on, it nevertheless rules out as a major improvement in the context of the regular canister vacuum design.
We're sure you've got some questions. Read the FAQs to clear your head even more.
FAQs
Is the bag included in the Miele Complete C3 Marin Canister Vacuum Cleaner unit when you buy it?
Yes. In fact, you are entitled with 1 dust bag and 1 filter when you purchase the unit.
Can the Meile vacuum handle pet hair?
With its Parquet floor brush, this device should be able to handle pet hair. But to avoid further clogging, make sure to deactivate its electrobrush roll action when dealing with pet hair.
Is this canister vacuum product durable?
While it can last long, the product still requires careful handling. Its finish can easily break apart due to impact, and it easily overheats. In other words, the Miele Complete C3 Marin Canister Vacuum Cleaner is a high-maintenance product.
You may also love to read Truly Review Of Shark UV540 Lift-Away Upright Vacuum
Conclusion
The canister vacuum design is not easily the best of the bunch. However, with the arrival of the Miele Complete C3 Marin Canister Vacuum Cleaner, this vacuum type enters into a renaissance.

The notable improvements seen in the product include an increased suction power, enhanced maneuverability, eased adjustability, and a boosted cleaning performance. Even with the progress at hand, the canister vacuum technology continually suggests a work-in-progress.

For us, this is a great thing; it only maps a long future for the canister vacuum, or the Miele Complete C3 Marin Canister Vacuum Cleaner in that matter, implying plentiful product updates in the soon.