Several reasons make the LG Cordzero A9 Kompressor Cordless Stick Vacuum Cleaner perfect for all floor types. These reasons also earn it the title for being the most spontaneous vacuum cleaner in the market today! Everyone deserves comfort and convenience in their cleaning routines. Moreover, everyone deserves this breakthrough product from LG. But to prove that we, as usual, opted to buy and use the product ourselves. And here's what we make of it!
So why is the LG Cordzero A9 Kompressor Cordless Stick Vacuum Cleaner perfect for all floors? The answer lies in its dual nozzle performance: consisting of carpet cleaning or hard universal nozzle.
However, this breakthrough vacuum cleaner is more than that; it will definitely take your breath away the same way it takes away dust and debris particles from all floor types. With its cordless entirety, customizable function, washable parts, and overall low maintenance design, it should make a spontaneous, uninterrupted cleaning performance.
The product sure has some provisos, though, for no single product is all that flawless. Eventually, its flaws motivate us to come up with this bottom-to-top review. This review will hopefully help you understand more about the vacuum and manipulate its flaws to your advantage.
Read this article down to its last sentence to learn the following:
Benefits of using the product
Pros and cons
Buyer and user guide
How to best utilize it to clean all floor types
And many more
Let's begin our review!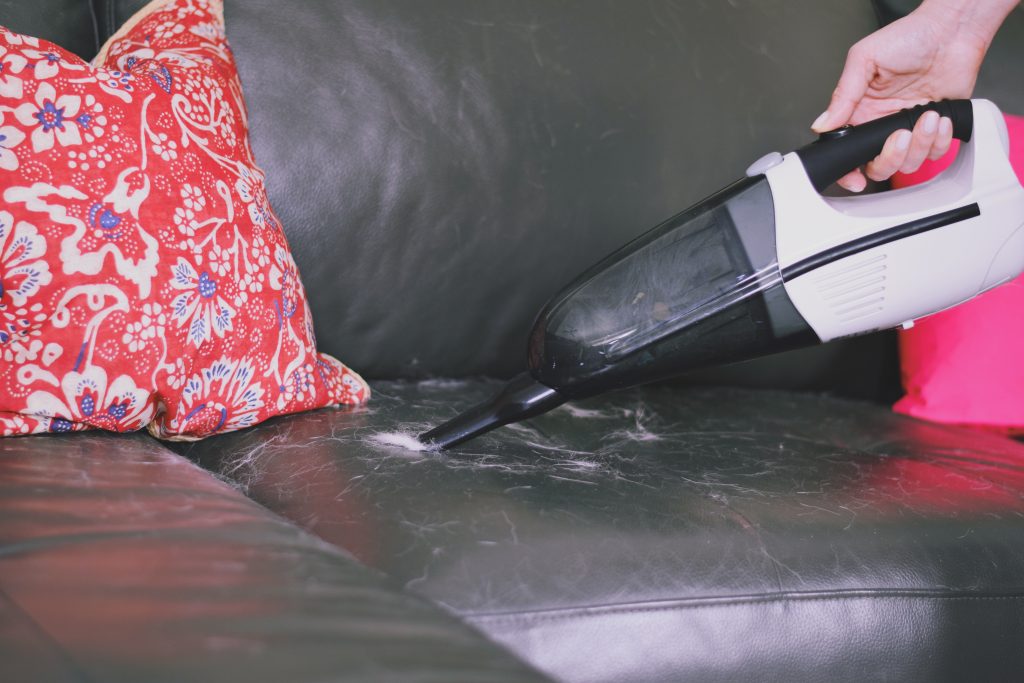 Why LG Cordzero A9 Kompressor Cordless Stick Vacuum Cleaner?
The LG Cordzero provides extremely substantial benefits to your health and place.
The benefits are as follows:
Filters are easily cleaned and maintained.
The LG Cordzero A9 Kompressor Cordless Stick Vacuum Cleaner features a unique maintenance requirement for its filters, nozzles, cyclone tool, brush, etc. How unique: they're washable. Meaning, unlimited washing of these parts can already keep the vacuum cleaner safe and clean.
In addition, you wouldn't be needing soap or detergent to clean these parts since they're built to yield out trapped dirt. Yes: no soap, just water. Without soap, you won't be needing to rinse it repeatedly and waste time.

If you're concerned that repetitive washing of its parts could end up diminishing its quality, you shouldn't. We reached out to a few trusted influencers who have been using the product for more than 4 years.
Their feedback: its parts still work like brand new. In fact, some tend to get more efficient over time. In the case of the filters for instance, a quick 5-minute soaking in clean water would heighten its anti-allergen capacity through time.
It is highly flexible.
Since it is cordless, it can be used as either a handheld or an upright vacuum. But, there is more to it than meets the eye.
Single-touch controls. Light body. Convenient charging stand. Removable brushroll. Quick attachments. These are just some of the few factors that underlie the product's edge over the rest.
You also get to choose whether you'll be leaving the filter in or out depending on the need. Whatever you choose, you can rest assured that its Kompressor technology tucks in all dust at the smallest bits.

In the end, you don't only save an overwhelming amount of dust storage space, you can also happily preserve the filter for future use.
It provides the shortest downtime in cleaning.
Thanks to its spiraled brush roll shape, it easily snaps in and releases the trapped dirt and pet hair. Moreover, the kompressor technology supplements all this by lowering the demand for manual in-between session checks. Let it sizzle up for 120 minutes or more, and it will take care of the finishing itself.
Now, in case the brush roll ends up clogging (although this rarely happens), you'll only have to effortlessly press the red button with your thumb to release the brush from the head case.
That quick.
Weighing all these features in, we were able to drop in a major point: this portable vacuum downtimes cleaning session by 20%!
It ensures spotless surface on all floor types, including rugs and carpets.
Besides its spiraled brush roll shape, the product uniquely utilizes a unique vibrating effect caused by its power punch technology. A unique feature for vacuum cleaners, this remarkable technology displaces ingrained dirt in the area. Eventually, it speeds up the vacuuming process as it lifts the dirt to be suctioned.
In a way, this compensates for the vacuum's average suction power. That is, once it takes action, one would never notice the vacuum's average power. As it turns out, the secret for effective vacuuming does not really depend on the suction capacity. Rather, it is best maximized by the manner of dirt removal.

Ultimately, all these advantages secure a spotless clean vacuuming output on all floor types, including rugs, carpets, upholstery, furniture, etc. And, take note: we did all the cleaning with the least sweat. We guarantee that.
Are you now convinced that the LG Cordzero A9 Kompressor Cordless Stick Vacuum Cleaner is really worth it?
Anyhow, here's our most-awaited honest review of the vacuum cleaner.
LG Cordzero A9 Kompressor Cordless Stick Vacuum Cleaner
The LG Cordzero A9 Kompressor Cordless Stick Vacuum Cleaner truly ranks among the tip-top vacuum technologies in the market today.
But even with its high-grade command, the product still requires smart handling. Smart handling is only possible through research. Apparently, the first step to research is through this review.
Graced with easy controls, maneuverability, and an all-floor-type cleaning match, this latest LG vacuum cleaner can both function as handheld or upright vacuum.
No other vacuum can suit the user's customization needs better than the LG Cordless Vacuum. A ready-for-action and flexible cleaning machine, this vacuum cleaner handles cleaning really well. Its customization plays out with either a carpet cleaning nozzle or a universal nozzle. It also has a telescopic wand, plus many more attachments for the utmost adjustments.
Despite its claims, the product's suction isn't really that powerful. Good thing: it makes use of a power punch technology that breaks down dirt for easy suction. The next thing you'll notice, you're done; and, the room's all cleaned with an immaculate glory.
An equally charming aspect of the vacuum cleaner is its washable and low-maintenance parts – filter, cyclones, brush, etc. These parts do not actually need excessive rinsing or soaping. In fact, you can just leave them soaked in lukewarm, clean water for 5 minutes and go. Albeit constant washing, the filter is proven to get even better with time, somehow maintaining an allergy-free space.
But does its filter quality match up with that of a HEPA filter? No. Of course not. A HEPA filter is a HEPA filter. Period. While it works well given its available features, it does not really guarantee zero allergens at the end of the day.
Perhaps the most wow-inducing part of the vacuum cleaner is its kompressor tech which powders down particles for a spacier dust bin. With that on hand, you won't have to check it from time to time mid-session. This should maintain an interruption-free cleaning performance. Further keeping this advantage in place are other features like the dual nozzle, removable brush, and other easy-slide attachments.

All these components make the LG Cordzero the perfect ready-for-action cleaner for all floor types.
Pros
2 Powerful Batteries (Replaceable)
Low Maintenance Design & Parts
Easy Handle & Maneuverability
Kompressor Technology
Power Punch Action
Customizable Cleaning Performance
Includes Stand for Charging and Stationing
Easily Detached Brush (Spiral-Shaped for anti-clogs)
Easy Slide (In/Out) Attachments & Accessories w/ telescopic wand
No-Filter Option
Easy Controls
Can Clean All Floor Types (including carpets, rugs, etc.)
Cordless
Cons
Average suction power
Problematic charger
Lacks noise control
Takes time to charge (approx. 45 minutes)
Parts are hard to repair and replace
Got some questions about the product? Delve down below to clear your mind.
FAQs
Is the LG Cordzero A9 Kompressor Cordless Stick Vacuum Cleaner great for all floor types?
Yes, it is. It's also great for carpets, couches, furniture, rugs, etc.
Is this vacuum affordable?
The product is sold around $ 500-600.00. If you're on a budget, it should not be affordable. To make the most of the product money-wise, it's best to avail of all possible discount offers.
What to do in case of damage?
The product, depending on its seller, is covered by a warranty. But in case of post-warranty damage, you'll have to contact the product manufacturer for company-offered repairs.
Continue reading to hear our verdict about the product.
You may also love read the reviews of Top 10 Best Cordless Vacuum Cleaner for Hard Floors
Our Verdict
The LG Cordzero A9 Kompressor Cordless Stick Vacuum Cleaner compensates for its lack with substantial features. Does it work? Yes. Very much. In fact, it is a standout among the usual vacuum cleaners we know because of its power punch action, kompressor technology, and a lot more.

It simply doesn't stop there, the LG Cordzero A9 Kompressor Cordless Stick Vacuum Cleaner ensures a flexible, spontaneous, and 100% effective cleaning performance for all floor types. Thanks to its adjustable nozzles, it works perfectly on all floor types, carpets, rugs, etc.
To sum it all up, the product is truly recommendable. With the health and cleaning benefits it offers, it deserves to be shared to all!