Complex in system, yet simple in appearance and usage. The Coredy Robot Vacuum Cleaner is the vacuum of our generation. But how much of this vacuum model do you really know?

You see, a common mistake buyers make 80% of the time had to do with false impressions. One sees a technologically-advanced-looking invention and that person's gonna go wild about it. He goes so wild that he eventually buys it. 
We don't want that for you.
We'd like you to see beyond the picture. The Coredy vacuum, for instance, has established a fairly awesome reputation not for its futuristic factor, but instead for its basic vacuum functionalities.
These are what makes vacuum a vacuum in the first place. Forget about its futuristic deals, for this is a business we shouldn't be concerned about at the moment. As they say, "let the future figure out its own".
Nevertheless, the Coredy vacuum's advanced technological setup is truly remarkable. But, it shouldn't be the first thing you have to look into.
Luckily, we'll deep-dive into these points in this review article. You'll also learn a lot more:
Benefits of the Cordy Robot Vacuum
Pros and cons of the Cordy Robot Vacuum
Important points to remember when handling the robot vacuum.
And many more…
Buckle up and let's plug in!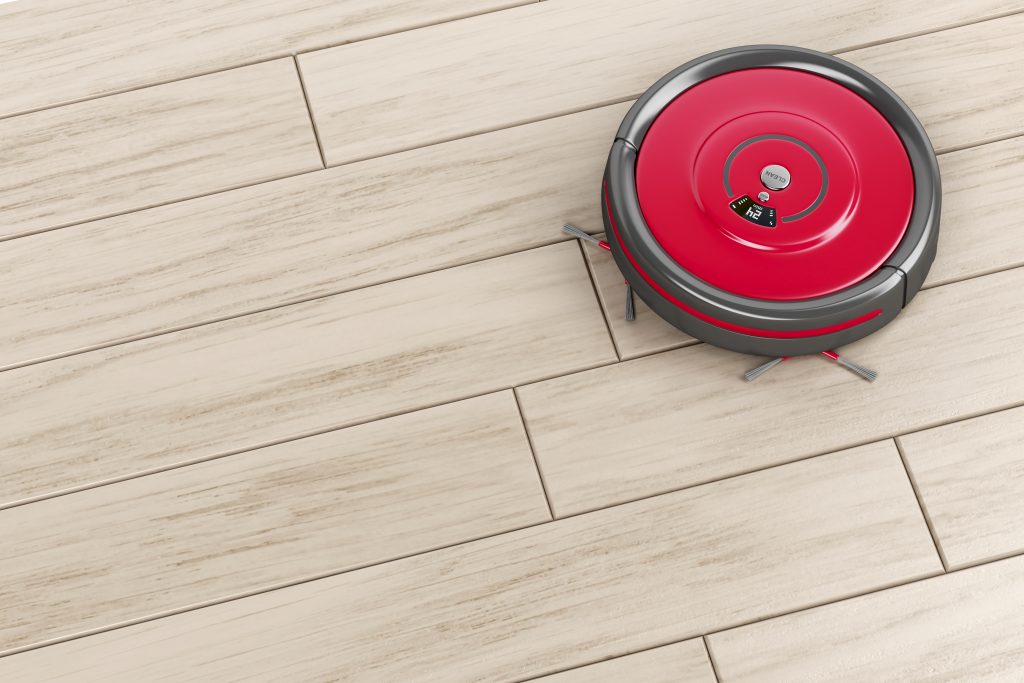 Why Should I Use the Coredy Robot Vacuum Cleaner?
You should buy and use the Coredy Robot Vacuum Cleaner today due to multifarious reasons that center on convenience, efficiency, and sustainability.
Coredy, its manufacturing brand, has been distributing robot vacuums in the past 5 years. It's among the pioneering brands to have forever changed the face of the vacuum industry.

Today, we're graced by this state of the art vacuum that truly delivers to our modern needs.
But is it all that perfect as its hype? Well, of course not. Not a single vacuum product that has ever hovered the floors of this world can be considered perfect. Again, that should not be the point why one buys any product.
If you're asking if it delivers as intended. Here's a simple answer: yes, it does! But what use are its benefits if you don't know what those benefits are in the first place.
Here are the benefits of the Coredy Vacuum:
You don't need to hold the vacuum to move it around. It will do the cleaning by itself. With its full automated mode, it will activate its sensors and detect areas that need further cleaning. It will then focus on for God knows how long.
Uh-oh! No worries. You don't have to turn it off to keep it from overheating; it will simply do it by itself. If you want to be extra sure, you can just sit around somewhere close to it to maintain an eye.
If this seems too good to be true, ask the reviewers. It has not failed since (provided of course, that you've not purchased an imitation of the product). Not even once. We can guarantee that, the same way we guarantee its down-time cleaning advantage.
To put it into perspective: just picture a downtime from once a week cleaning to twice or thrice a month.
Designed with sensors in the back, side, and front, the Coredy Robot Vacuum explores the space with a mind of its own.
But how does it really do that?
It uses a data collector to record obstacles, dirts, conditions, and placements of certain areas. The second time using it will be cherry because by then, it will have already memorized its necessary forwards, turns, reverses, and slides vis a vis the contour of your home.
Not only that, it will have detected the usually dirties parts of your floor; and, that's in the corners, right?
Ultimately, you can simply leave it running in your home the next several cleaning sessions. We'd still advise that you keep a distant eye of it, though.
For-All-Floor-Type-Functionality
Place it on hardwood floors, marble, vinyl, laminate, bamboo, cork, you name it…The Coredy Robot vacuum can deal with all these like a true friend.
Others even use this vacuum on carpets and rugs. That's alright. But it shouldn't be made the main cleaner though. Meaning, you'd have to follow-up cleaning with a deep-cleaning carpet cleaner. Just to be sure.
The Coredy Robot vacuum just happens to have an average deep-cleaning capacity.
Heavy and plump furniture. Low obstacles blocking narrow areas. Difficult-to-reach corners and edges. The Coredy Robot vacuum should be able to take care of that.
For low-level furniture, the vacuum, with its lower than 4 inches height, utilizes its swift slide mode action to get across underneath.
For other low-lying obstacles like heavy stools, tables, protruding cement, and the like, the vacuum can activate its extended suction geared right around its sides. Meaning, it can suck out particles from its sides.
For difficult-to-reach corners and edges, it will also do the same side-sweeping-suctioning action.
Lightweight, Compact & Ergonomic
Regular vacuums are just too bulky and quite handy to store especially in small homes like pads, apartments, boarding houses, and rooms.
The hose. The wire. The accessories. Ugh! Sometimes, it's just too much. Unfortunately, you just can't get rid of these things since they're crucial parts of the regular vacuum.
For the Coredy Robot vacuum, they're not.
All you have is the vacuum itself – a 3-in-1 multifunctional robot vacuum cleaner. Bearing dimensions 12.6 x 2.76 x 12.6 inches and weighing not more than 9 pounds, this robot vacuum is basically lighter than a 3-month old baby.
With all these benefits offered by the Coredy Robot Vacuum, it's impossible to say that it's not convenient. Perhaps, what proves most challenging here is nit-picking some problems in it.
Instead of looking for its problems, we suggest that you go do all your daily stuff and leave the cleaning to this high-tech robotic vacuum. Imagine how much work you can do with this vacuum around.
Imagine how much time, money, and effort you'll be saving by using this single and simple cleaning tool. Just amazing, right? That's the Coredy Robot Vacuum cleaner for you!
Get to know this product more through our intensive review below…
Getting to Know the Coredy Robot Vacuum Cleaner
They've all said it: the ultimate robotic vacuum of our generation. While it's certainly not perfect, it improves on its own like an AI technology.
In a nutshell, one can see extremely complex mechanisms at work underneath. Like for instance, where does it store all its dirt and dust given its slim body?
Well surprisingly, despite its extremely small size, it's got a dirt bin. Propelled by 2 types of brushes, the in and the counter brush, it gathers in and releases dust easily. In turn, the small dust bin size means it easily gets full. See, it's not that complex really.
But let's not get ahead of these meaty stuff.
Get ready to read our ultimate review of the Coredy Robot Vacuum cleaner below:
Distinct from the Roomba vacuum, this top-tier Coredy Robot vacuum model features a fully upgraded technology and features.
People are itching over the Coredy Robot Vacuum Cleaner. And, they're right to do so. It's getting a full upgrade this year! Given the case at hand, you can expect an increased 1400pa max suction super quiet performance, a strengthened boundary strip support, a boosted 360° smart sensor protection, a self charging system, and a lot more.
Unlike its original version, the product promises a longer suction performance thanks to its 1400Pa capacity and an expanded dust storage size.

We'd like to focus on the dust storage.
With a storage as expanded as that, you'd get longer vacuuming. It can now therefore go straight for up to 120 minutes without interruption. That's a dramatic improvement it's got there.
We'd like to emphasize at this point that it's not the increased suction capacity that increased its run time; that will have to be its expanded dust storage size.

That's simple physics there.
But here's a thing about its enlarged dust storage; it should mean adjusted sizes for the rest of its parts. Luckily, it's only affected the battery size. Did it affect battery life? No. Rather, it's only drawback will have to do with increased charging time.
Outside this, we don't see any outstanding issues concerning its system in general.
By the looks of it, the Coredy Robot Vacuum Cleaner still retains all its basic functionalities. And, that's a good sign. That is, because a vacuum cannot simply advance its technology at the expense of its basic functionality. This should tell us that the vacuum is still a vacuum after all that only got better in time.
Here are the best assets of the Coredy vacuum (Pros):
Improved Smart Technology
Automatic Recharging
Dual Anti-Collision System
Slim Body Design
Vacuum Zone-Assigned
Endurance Vacuuming
Effortless Cleaning Motion
1400Pa Suction Power
Expanded Dust Bin
Quiet Suction Performance
3-in-1: Sweep, Vacuum, Mop
Here are some areas in the robot vacuum that get quite handful (Cons):
Longer Charging Time
Not Impact-Proof
Unresponsive Sellers
Poor Battery Performance
Why you should buy this product: The Coredy vacuum is at technological innovation that retains practical and basic functionalities. Having acquired a now-upgraded, yet more simplified system, it should be able to deliver its finest ever performance.
Now that you know the product more than ever, it's time to be an expert in the art of choosing and buying the best robot vacuums for you. 
2023 Buying Guide for Robot Vacuum Cleaners
Here's our 2023 buying guide for robot vacuum cleaners:
Dust Bin Size
The standard bin size for most robot vacuums is between 0.25 liter to 1 liter. Yes. It's measured by liter. The size of the bin entirely determines both the vacuum's running time and room cleaning capacity. That's how crucial that is.
And, we're right to regard Coredy vacuum's bin size to its increased running time.
Robot vacuums with 0.25 liter size are not that bad. It's just that it requires some manual pre-cleaning before taking its full course. It sort of defeats a good purpose here, right? So, why choose a smaller bin size?
But wait– you can just replace robot vacuums with bins. Robot vacuums have their own specific bin size matched to their overall size. Therefore, if you're considering bin size, you also have to take into full consideration the actual robot vacuum you're buying.
Filter Type
What is the best filter type for any vacuum in picture? That would be the High-Efficiency Particulate Air (HEPA) filter; it has since been unbeatable.
What's with this filter?
HEPA filters possess fine molecular-size filter holes enough to tarp mg-size quantities at max. Overall, the HEPA filter, according to studies, can remove 99.97% of dust from the air.
But the ultimate question is, are robot vacuums designed for HEPA filters?
Yes. Like the Coredy Robot Vacuum cleaner, all robot vacuums can accommodate HEPA filter attachment.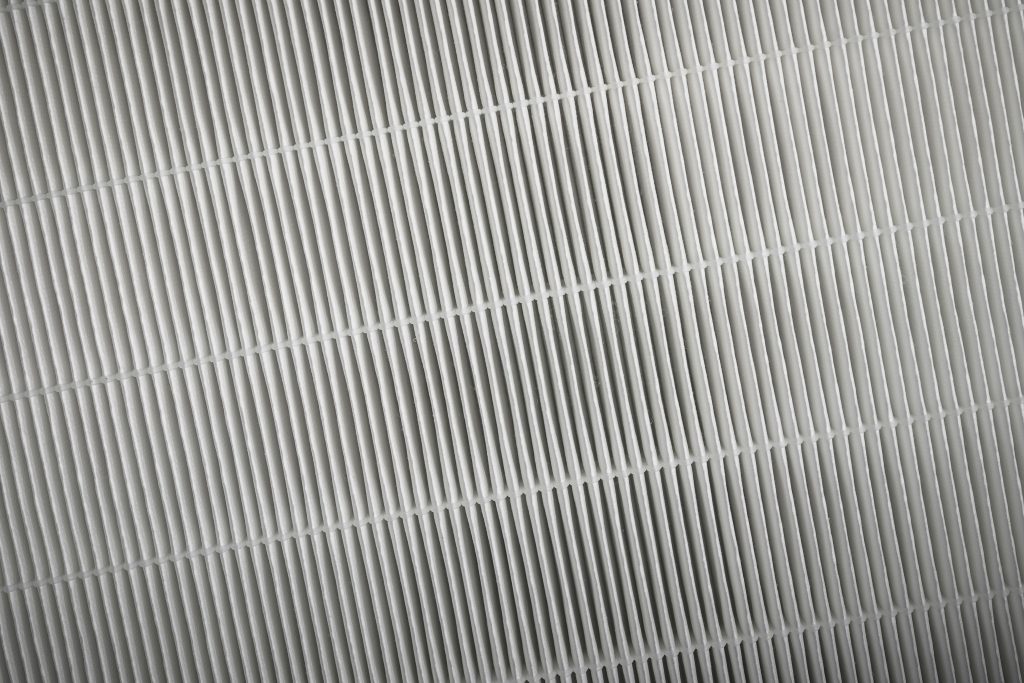 Noise Quality
Most robot vacuums are noisy. That's a sad reality. That is why it remains a major reality to watch out for whenever a robot vacuum manufacturer claims for its product to be quiet.

There are some good signs you can look out for to really determine if the robot vacuum you're buying is genuinely quiet.
You'll simply have to look into its suction capacity vis a vis its size. If a vacuum product says it's got an added suction power, then it has got to have a larger-than-usual size to accommodate it.

The next thing you'll have to check its tendency for high vibration. The lesser it's bound to vibrate, the more quiet the vacuum product.
Read on to have some of your questions answered…
FAQs
How long does a robot vacuum go about cleaning?
An average robot vacuum cleaner can run for 90 minutes or more. In the case of the Coredy Robot Vacuum cleaner, it can reach for 120 minutes.
Can my robot vacuum cleaner cost me high electricity bills?
No. Most robot vacuums, if not all, are battery-powered. Even if you charge them, they don't consume that much power.
How frequent should I clean my home with the robot vacuum?
Twice or thrice a month would be sufficient. But for the best result, make it once a week.
Read on to hear our conclusion…
You may also love to read Best iRobot Roomba 805 vs 860 vs 890: The Ultimate Roomba!
Conclusion
The Coredy Robot Vacuum Cleaner is truly the vacuum of our generation. From our intensive review, we were able to note that while it isn't as sophisticated as its contemporaries, the product does stand out with its unique qualities.
Moreover, just when we're about to least expect, the product undergoes a major upgrade this year.
What we get from this upgrade:
Increased 1400pa max suction super
More quiet performance
Added pet fur cleaning motion
Strengthened boundary strip support
Boosted 360° smart sensor protection
Self charging system
But these are just a few of what we can get out of the Coredy Vacuum. If we experience it today, we'd surely save some discounts.

Is it worth it? Of course, it is.
But does it settle to the point wherein we can forgive its ridiculously expensive rate? Hmmm… that depends on how you measure value – by the money, or by quality.

What do you think? Do comment below to share your thoughts.