What is the Bissell Crosswave machine? 
Sounds serious, ain't it? 
Well, it really is because it just happens to be one of the most effective cleaning machines out there! 
It is powerful, precise, and energy-efficient…
The boasting of advanced technology spells convenience.
But…
The Bissell Crosswave Solution is not always available. Even if it is available, it would usually be too costly. 
Remember the problem here: it's the solution.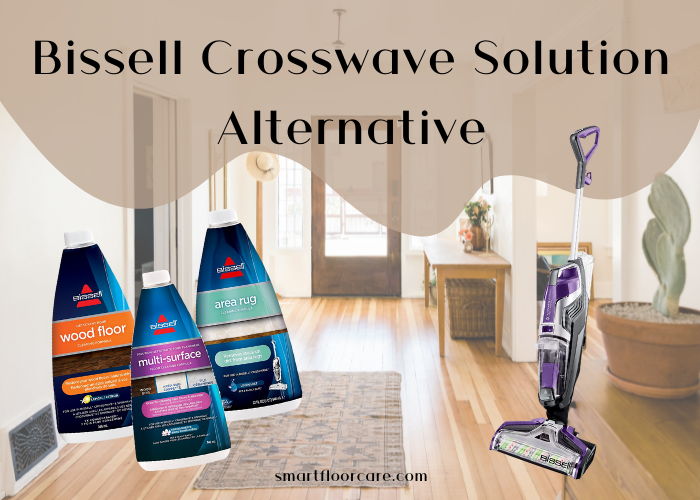 Now, what if I tell you that there are practical ways to prepare Bissell Crosswave Solution alternative? 
Would you believe me?
You should, because there are…
Keep reading to find out!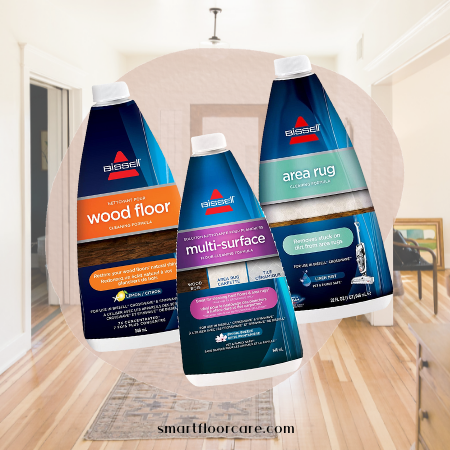 6 Bissell Crosswave Solution Alternative Ingredients
Are you looking for the best alternative that is not as expensive as the Bissell crosswave solution? Check out the following solutions. 
I tried these solutions. You should try them too. 
1. Lemon Juice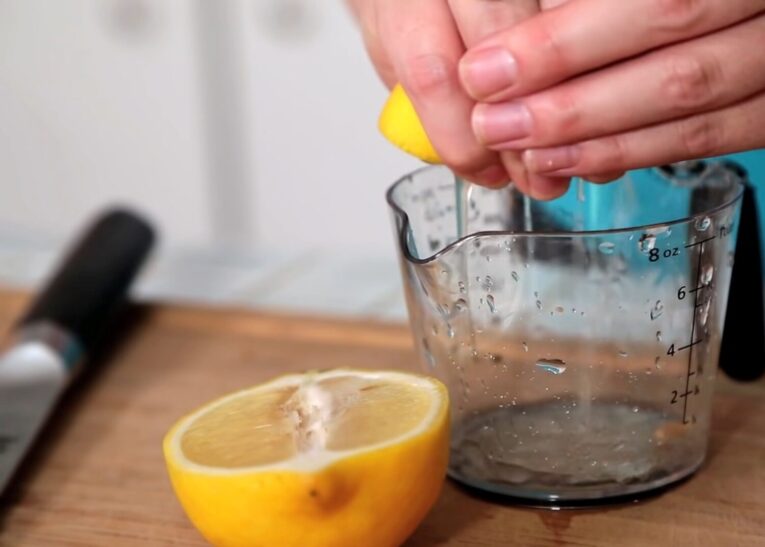 Lemon juice plays an important role in getting rid of germs and other pathogens. Through its concentrated citric acid, it can eliminate germs without being too harsh on the floor.
According to this study, lemon juice is proven to be an effective antibacterial solution for several cleaning ingredients. 
Finally, the lemon juice gives off a relaxing scent.
But, it needs support from other ingredients to fully activate to prepare the Bissell Crosswave Solution Alternative. 
2. Bottle Solution, Gloves, and Water
The bottle solution is where you will pour and store your alternative mixture into which also the Bissell Crosswave Solution Alternative.
Is there a standard size for the bottle to use?
There isn't really a recommended standard. The overall volume of the mixture should determine the size of your bottle. 
I suggest that you determine or estimate the volume of your mixture first before deciding for the bottle size. 
Now, let's talk about water. Water is the key neutralizer in this mixture. As a solvent, it balances the concentration of the mixture, keeping its acidity at bay and protecting your floor. 
So, don't ever miss it. 
Finally…
Although it isn't really a must to wear gloves, I would strongly recommend that you wear one especially if you have more sensitive skin. Just to be sure. 
3. Castile Soap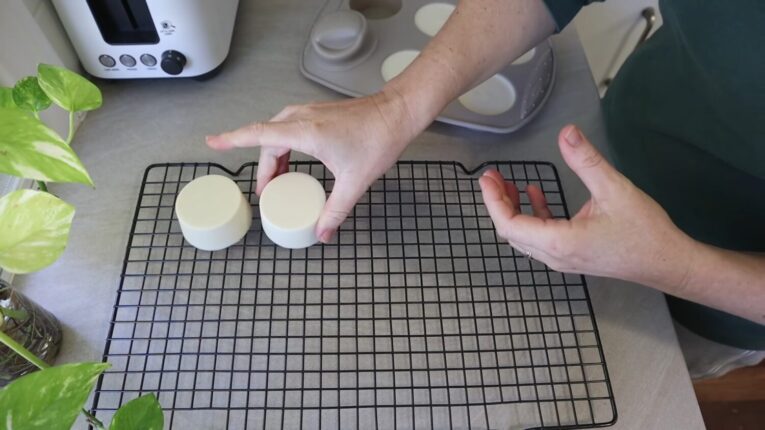 Nothing beats castile soap when it comes to wholesome Bissell Crosswave Solution Alternative cleaning. 
Firstly, you will have to specifically buy vegetable-based castile soap and not other types. 
Why use the castile soap as bissell crosswave solution substitute?
It's healthy and soft on the skin. 
It cleans multiple surfaces. 
It's nourishing. 
It's tough on grimes and dirt. 
It smells good. 
It's safe even for pets. 
It kills bacteria quickly and effectively. 
You can generally any brands of castile soap as long as it's vegetable-based. 
But since the quality of the brand determines the overall effectiveness of the soap, I would recommend that you look into the best brands available. 
4. Rubbing Alcohol
Why the rubbing alcohol?
It dries and evaporates fast. 
It's tough on germs, bacteria, and even viruses. 
It works well on the machine. 
Can I use any alcohol type?
Look specifically for isopropyl alcohol.
Also, although it's not strictly required, I would recommend that you use a 70% isopropyl alcohol since it is stronger but not necessarily harsh. That's why it's also a good Bissell Crosswave Solution Alternative.
Check out this link to know how strong 70% isopropyl alcohol is. 
5. Essential Oils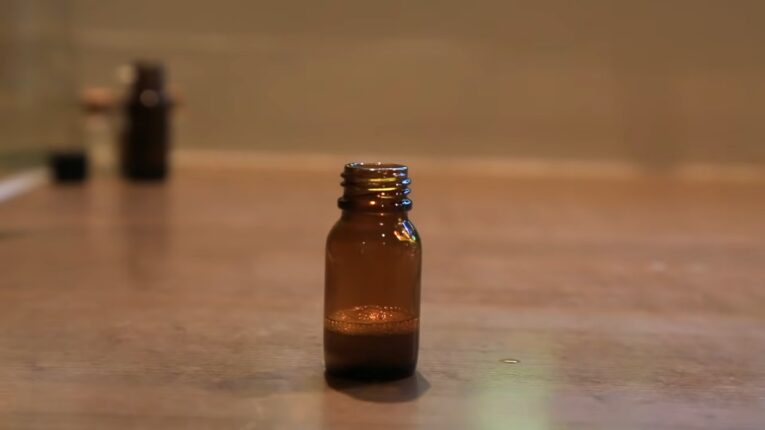 Essential oils intensify the role of the lemon juice. Also plant-based, the essential oils are powerful antibacterial packed with the sweetest and most relaxing scents possible. Which is also good as Bissell Crosswave Solution Alternative.  
Also, essential oils are nourishing to the skin. 
6. Vinegar
Nothing is as basic as vinegar!
When it comes to cleaning, vinegar acts fast on bacteria and stubborn grease.
But…
You cannot entrust your granite and marble flooring to it as it can alter their shimmer and color. 
Unless you can secure this type of vinegar, then don't use vinegar on these floorings at all!
Gallon of Natural Concentrated Industrial Vinegar
Read on to find out how to mix these Bissell Crosswave Solution Alternative ingredients…
Preparing the Bissell Crosswave Solution Alternative
Now, I will present to you the step-by-step guide on how to prepare the homemade floor cleaner. I will talk about the vinegar recipe on a separate page. 
Prepare the ingredients:
Essential oil (only one)= 15-16 drops
Water (distilled)= 2 cups
Castile soap= ¼ cup maximum; 2 tbsp. Minimum
Pour 2 cups of water into the bottle. 
Pour in the Castile Soap mixture. 
Pour in the essential oil. 
Wobble the bottle sideways for 8-10 rounds or until the ingredients are thoroughly bubbled up.
Place the mixture in storage with room temperature. 
Let it sit in for 30 minutes. 
Use with Bissell Crosswave cleaner. 
Preparing The Vinegar Recipe:
Prepare ingredients:
White vinegar= 1 cup
Essential oil= 15-16 drops
Water (distilled)= 1 cup
Lemon juice= half size
Pour 1 cup of water into the bottle. 
Pour in the vinegar.
Pour in the lemon juice.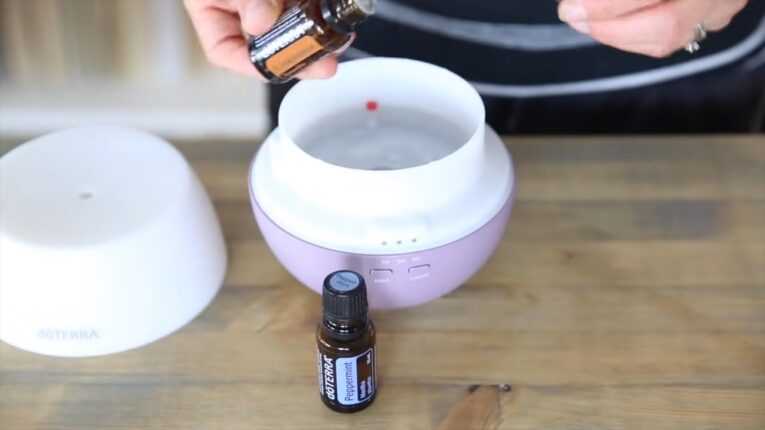 Drop-in essential oil.
You can use it right away with Bissell Crosswave Solution Alternative. 
How do I actually clean the floor with the Bissell Crosswise Alternative?
No worries, here are…
Simple Ideas on How to Clean with the Bissell Crosswave Solution Alternative
This section works to fill in the gaps. You certainly will come across questions along the way like:
Which water temperature is best to use?
What to do when odor forms out of the mixture?
No worries: we'll get into the details shortly…
Hot water has a higher percentage rate of killing bacteria and other pathogens. So, use hot water instead. 
In case odor forms from the mixture, add in 1 tbsp. of flavor additives and 1 tbsp. of disinfectants. 
When cleaning, pour the mixture generously into the floor. You can either use the Castile soap mixture of the vinegar mixture. 
Note: Do not use both mixtures on one cleaning event.
After pouring, let the mixture settle in for 8-10 minutes before sweeping with the Bissell machine. 
Spread the solution throughout the floor in a circular motion by mopping. 
Note: In cleaning the carpet, just thoroughly spray the mixture into the whole body of the carpet. Then, let it dry. 
Add in more flavoring and disinfectant directly into the floor when smelling occurs. 
Don't walk into the floor right away after cleaning. Wait for it to dry after 10-15 minutes. 
There you go…
Get the The Bissell CrossWave Pet Pro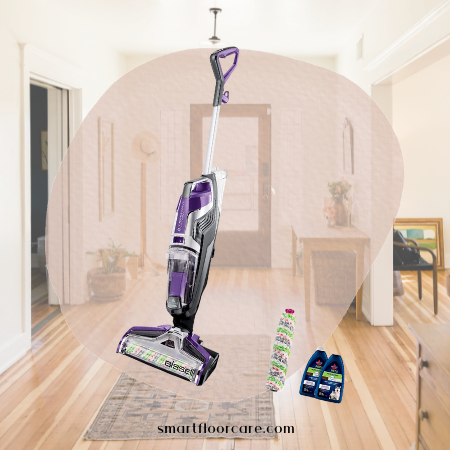 Final Thoughts
There you have it: the ultimate homemade carpet cleaner solution!
In a nutshell, the Bissell Crosswave Solution Alternative is a cleaning mixture that generally involves neutralized acidity for disinfection. 
If you properly observe the ingredients and the methods in how to prepare them, then you are sure to come up with the best alternative cleaning solution for the Bissell Crosswave cleaning experience. 
For the best cleaning experience, check out the top Bissell Crosswave review.