Technological innovation is truly at its height today with the Samsung Powerbot vacuum. The testament to this optimal innovation is this remote control vacuum technology. But is it really worth it to entrust everything to automation, or is there a limit to it? 
The answer is no. Obviously, the quality of experience depends entirely on the quality of the vacuum in question. While a number of robot vacuums make their way to the market nowadays, not all of these models truly live up to their name.
You wouldn't want to waste a fat portion of your budget over a problematic unit, not to mention that such a vacuum design comes expensive! Luckily, we have found the best robot model for you.
To truly understand the depth of experience automatic vacuums provide, we reviewed Samsung's latest powerbot vacuum. And by the way, it comes with a mop.
Read through this article to learn our verdict about the featured product.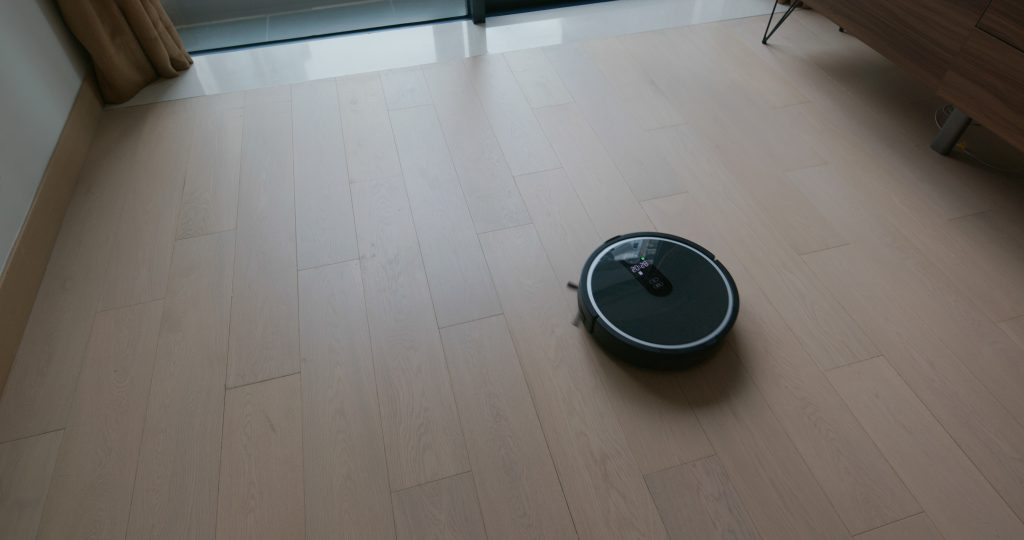 Why Should I Use A Robot Vacuum?
A lot of benefits, besides the auspicious suggestions of the name alone, make robot vacuum use worthwhile. Using a Samsung powerbot vacuum, for instance, if handled well promises a more efficient cleaning. 
But let us not spoil you with these implications. We've gathered all the honest reasons why you need to own and use the technology now!
Check them out below:
It does not require much effort in cleaning.
It's intelligent enough to determine its own cleaning mode depending on the need of the situation.
It is ergonomic, slick, and light.
It allows you to multitask.
It can transfer from one surface to another without hiccups.
It manages charging by itself.
It cleans really fast.
Provided that it's programmed properly, it can observe its own cleaning schedule even when you are not around.
It does not need to be maintained rigorously.
It can observe spatial parameters.
It is highly durable.
If these reasons do not compel you to buy your own device today, I don't know what else will.
If you're more than lucky, you can get to buy a unit that possesses all these qualities. And fortunately indeed, the Samsung powerbot vacuum makes it possible for you; it even comes with a mop.

But there's more you need to learn from this featured product. So, let's waste no time and go through our best review of the Samsung powerbot vacuum below.
Nothing in today's robotic vacuums can match Samsung's latest technology. And, that's not exaggerating. A superb cleaning aid in terms of convenience and efficiency, this Samsung Powerbot vacuum with mop is the answer to today's pressing cleaning needs.
The first time I used the Samsung Powerbot vacuum with mop, I was instantly impressed. Firstly, it uses a highly-powerful suction that takes care of debris (in all sizes) in just seconds to minutes.
With a 2510PA performance, the Samsung Powerbot vacuum accomplishes a ton of cleaning results in the shortest time possible. And, we're not yet even talking about how much effort is being saved here. It can last for up to 30 minutes of uninterrupted cleaning.
The product's CycloneForce technology easily makes cleaning a luxury. Automatically declogging (especially useful when dealing with pet hair situations), its cyclone technology not only keeps an uninterrupted, but also a prolonged suction performance!
Being the robotic setup that it is, it returns for charging and resumes work on its own. All you have to do from your end is to keep its docking area clean. I even just leave the docking station anywhere, and the cute little vacuum would look for it.
I have a lot of good things to say about this product, and very few bad things to say. In fact, I'm still overwhelmed knowing that there is sort of a little guy that helps me big-time in cleaning the house!

With its added mop, quick-mop detector, WiFi-connected access, durable remote control, intelligent clean-scheduling program, high-technology set of cameras and sensors, and an overall visionary cleaning system, one can truly conclude that it's the vacuum of tomorrow!
I do have a slight issue with the Samsung Powerbot vacuum though. I find its product app controls to be limited and badly designed. I think Samsung could benefit a lot from enhancing the quality of its app program.
Other than this, I simply find the Samsung Powerbot vacuum perfect!
PROS:
It has powerful suction (2510PA performance)
It has a CycloneForce tech (automatic anti-clogging; best for cleaning pet hair)
It can recharge and resume automatically
It has an added mop
WiFi connected access for remote programming
Includes remote control
It has intelligent program
It has high-tech cameras and sensors
It has great shape for reaching difficult areas
CONS:
VERDICT: As it turns out, the Samsung Powerbot Vacuum is so much more than it's worth! A visionary technological innovation that is sure to stand the test of time, it works perfectly in all home conditions because of the convenience and efficiency it provides. 
We know you've got some real questions about the product waiting to be blurted out. So, let's hear them…

FAQs
Can I link the Samsung Powerbot Vacuum to Alexa?
Yes. You can link the device for access to Smarthub, Alexa, and other Samsung apps.
What is the maximum running time for the battery?
The maximum battery running time is 45 minutes.
Is it a quiet model?
Yes. Very much.
Read on to hear our conclusion…
You may also love to read Samsung Jet 75 Stick Cordless Lightweight Vacuum Cleaner one of Best Vacuum
Conclusion
The Samsung Powerbot vacuum with mop is indeed a luxurious item. But note that even though it earned that title, it first fulfilled basic cleaning needs no other vacuum types can.

Although this innovative technology can be quite expensive, its convenience and efficiency are undeniable. For that, the Samsung Powerbot vacuum truly deserves its reputation as a vacuum of tomorrow!
If you're planning to look for your own robotic vacuum model, always refer to the eleven reasons why you need to use such a technology in the first place. These should help you find your best pick.