There's a good reason why the BISSELL PowerFresh Steam Mop Vs. Shark Handheld Cleaners Steam Mop face-off is heating up, or rather steaming up the internet today. Certain buyers can't really wrap their head around having to decide which one is better than the other. 
They can't help it, really…
Image
BISSELL Power Fresh Steam Mop
Shark S3501 Steam Pocket Mop
Name
Bissell Power Fresh Steam Mop with Natural Sanitization, Floor Steamer, Tile Cleaner, and Hard Wood...
Shark S3501 Steam Pocket Mop Hard Floor Cleaner, With Rectangle Head and 2 Washable Pads, Easy...
BISSELL Power Fresh Steam Mop
Image
Name
Bissell Power Fresh Steam Mop with Natural Sanitization, Floor Steamer, Tile Cleaner, and Hard Wood...
Both are the leading steam mops in the industry today. Also, these two models carry along professional tags, branding legitimacy, and a solid history of user satisfaction in them. 
So if you're unaware of what to expect from this technology, you'll surely have a hard time finding the right model for your needs. 
Say, there's actually no better product among the two. And, that's fine. The point of this comparison review is not to spot the perfect model. Rather, it only guides you to spot the right one. 
Are you ready for our ultimate Shark vs. Bissell 2023 face-off? 
Let's steam it up!

Shark vs. Bissell Steam Mop: What Works for Me?
Choosing the best steam mop model works for you is a tricky business. It tends to be trickier than simply picking one model from the other. If you're really committed to finding what works for you, you'll have to go deeper than what you already know and see. 
The thought of instantly finding the best steam mop from an ocean of essentially best steam mops is too good to be true. Indeed it may be quite a challenge. But surely, there isn't any difficult challenge for a committed person. 
If you are, then dip your mind into our comprehensive best steam mop buying guide:
Steam Mop Buying Guide 2023
This buying guide focuses on the main features and characteristics of the steam mop. If you follow this guide, then you'll easily pick a side in the Shark steam mop vs. Bissell steam mop showdown. 
Here they are…
Ability to Disinfect
For sure – sellers would claim that their steam product could disinfect with 100% success But again, it should remain to be seen, or felt. You see, steam mops that emit heat for up to 175-178 degree F are convincing. 
Unfortunately however, it's not only the heat that plays a role in disinfecting the floor but also the quality of its filters. The filters determine how much steam or heat is emitted per motion. Also, it prevents residues from dripping out into the surface. 
The mop's pads highly determines the success of the disinfection too. So the next time you're choosing a steam mop, better look into the placement of its peripherals like filter, pads, etc. vis a vis its heat capacity. 
Swivel Steering Mechanism
Regular mops without the swivel steering mechanism are forgivable. What's unforgivable is a steam mop without it. For a steam mop, a swivel mechanism isn't just an accessory as it ensures ease cleaning control, steam distribution, and cleaning direction. 
Using a steam mop without its swivel head mechanism is like eating a hamburger without its bun. That's how necessary a swivel mechanism is in a steam mop. 
Cord Length
The standard cord length for any steam mop is 16 to 30 feet. Any length shorter or longer than that proves inconvenient. 
Manufacturers call this the power cord feature. Thus, looking for this specific feature or mark when choosing or buying a steam definitely boosts your chances of picking the right model for you. 
Floor Compatibility
Floor compatibility simply tells if a steam mop is safe on your floors or not. Any steam mop that works safely on either a critically-conditioned or solid floor must be a champ. On the other hand, a steam mop that leaves residual waste on the floor after use should raise concerns.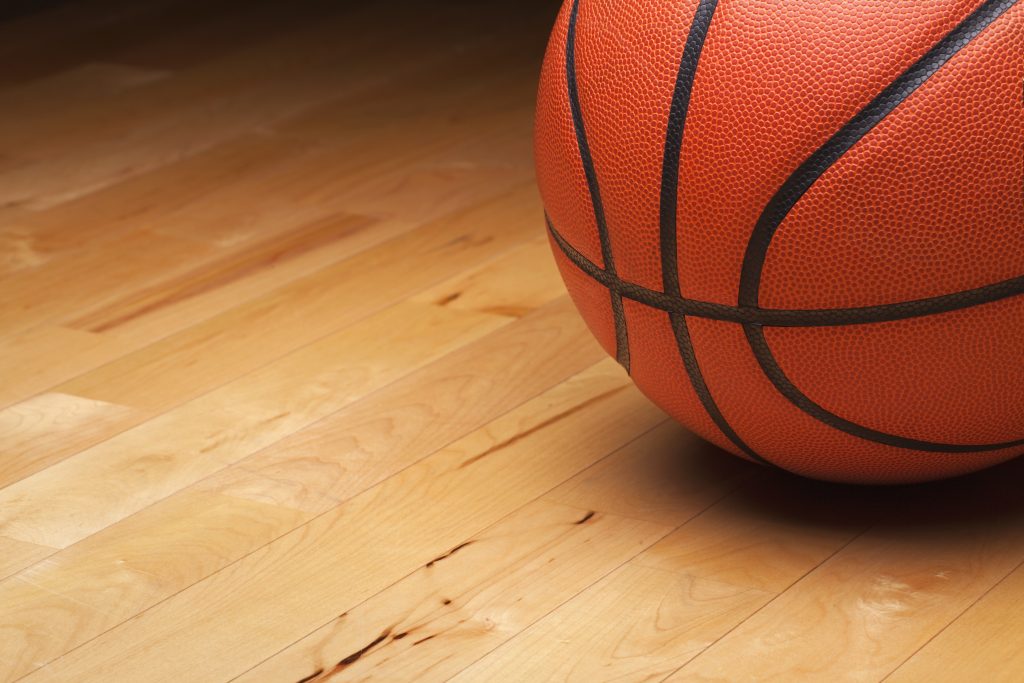 Floors, even hardwood floors, have gaps in between that suck water and promote moisture. Even sealed hardwood floors can be vulnerable to residual waste with its highly-reacting finish.
But it's not only basic hardwood that you should be worrying about; other types like laminate, tile, and even vinyl strongly react to a low-performing steam mop. 
So don't ever take the manufacturer's word for it. Rather, read user reviews to determine if it leaves residues or not.
Empty Reservoir Gauge 
Whether it lights up or sounds off, an empty reservoir gauge is imperative to the steam mop technology. 
You see, steam mops easily heat up. If heating happens to your device for more than 5-6 times already, expect your mop to lose traction in the next few months.
A reservoir gauge prevents this from happening by informing you each that the reservoir is empty so you can replace right away with water. 
Steam Control Ease
Don't bother buying a steam mop with a difficult steam control situation. What's the point? 
The steam mop's edge over a regular mop is its steam control feature. The steam control feature importantly releases enough heat to clean and kill germs, and prevents the heat from evaporating inside. 
Placement for steam controls vary per model. What proves most important with this design the control button's proximity to your fingers. 
And that's all our best steam mop buying guide which should potentially put your needs into context, and eventually help you determine which steam mop model proves most advantageous for your situation…
Continue reading to get to our most awaited part: the Shark vs. Bissell steam mop review!
Shark vs. Bissell Steam Mop: The Ultimate Review
Now for our most awaited part: time to review our contending steam models Shark and Bissell and delve deeper into their usability using our buying guide standards.
Here we go!
1. Shark Handheld Steam Mop
Efficiency, ease, effectiveness, and durability: these four words define the Amazon's Choice Shark handheld steam mop down to its last feature…
For years now, the Shark Steam Mop remains undisputed when it comes to cleaning comfort and effectiveness. Its overall system follows a harmonious, integrated flow ensuring its durability. As a result, its effectiveness impresses with a 99.9% sanitation and disinfection accuracy. 
Other features of the product include a 2-sided cleaning mechanism, washable and reusable pads, and a compatibility to diverse flooring types – marble, tile, stone, hardwood, vinyl, and laminate. 
With its 120 volt power capacity, you can leave it running for more than an hour. 

Here's how the Shark steam mop plays out in our buying guide matrix:
| | |
| --- | --- |
| Feature | Verdict |
| Disinfection/Sanitation | Thanks to its 120-volt power, it manages to maintain heat between 175 -176 degrees. Not bad. It's also got great filters and pads. We're giving it  a 9/10.  |
| Swivel Steering | The product does boast of a swivel steering mechanism that sometimes freezes mid-cleaning. With simple loosening, you'd be able to get it going again in no time. It does not look very good given this problem. But hey, at least it's there. So, we're giving a 7/10.  |
| Cord Length | The product's cord is really long which goes beyond 30 feet. Unless you have a really big, mansion-size house, this should give you slight entanglement problems. But at least, it's long. We're giving it a 7/10.  |
| Floor Compatibility | The reviews have said it! It does work safely on all floor types. It's a 10/10 achiever in this area.  |
| Empty Reservoir Gauge | It doesn't have any indicators or gauge that  informs you that it needs refilling. But fortunately, it's filling flask and motion-triggered steam action compensates for it. With the filling flask empty, it automatically cools off, easing the need to inform. The motion-triggered steam action, on one hand, frees you from having to reach trigger buttons since it's dependent on the push and pull movement of your arms. Unless you've got incapacitated arms, this latter feature shouldn't be a problem. We're giving it a 9/10.  |
| Steam Control Ease | Yes – we previously mentioned it. The product's motion-triggered steam control even improves on the feature. The only disadvantage with this feature is that it easily tires the arms. Thus, we're giving it a 9/10.  |
Pros
99.9% Sanitation/Disinfection success
Swivel mechanism
Efficient steam technology
Package includes safe sanitation chemicals
Washable/reusable pads
2-sided cleaning
Cons
Takes time to assemble
Swivel freezes mid-cleaning
2. Bissell PowerFresh Steam Mop
The Amazon's Choice Bissell Steam mop has got it all plus more accessories to truly satisfy your cleaning experience…
If there's one thing that makes the Bissell steam mop stand out from the Shark product, that would be the inclusion of its scrubber!
Cleaning wears a new, all-improved face because of this newly-added scrubber. Apparently, the scrubber works like a pair of powerful arms that tear obstinate dried-up dirt and grimes. And, it's got more. 
With design eased to accommodate difficult cleaning situations, it removes dirt and bacteria by a 99.9% rate under quick time and least effort. Users refer to its steam technology as a powerhouse for cleaning innovation. 
Its other features include a customizable steam cleaning system, a scented green cleaning solution, a mop pad kit, and more scent waters. 
Here's how the  Bissell PowerFresh steam mop plays out in our buying guide matrix:
| | |
| --- | --- |
| Feature | Verdict |
| Disinfection/Sanitation | Despite its average-quality filter, the Bissell PowerFresh steam mop sees its pads compensating. Also, it's got several cleaning solutions to ensure its sanitization/disinfection. The only problem this poses is when you've ran out of solutions and that you had to purchase them separately. So, we're giving it 9/10.  |
| Swivel Steering | The product's swivel steering poses no problem at all, making a swift and easy cleaning. We give a 10/10.  |
| Cord Length | The product features a 23-foot cord length designed with quick-slide wrapping that automatically de-tangles it. We give it 10/10.  |
| Floor Compatibility | The product is compatible with a lot of floors. But sometimes, when using its solutions, it tends to leave residues on the hardwood floor surface. Thus, we're giving it 7/10. |
| Empty Reservoir Gauge | What's most interesting about the product is that while it does not have an empty tank indicator, it can be easily felt from the handle. Whenever the tank dries up, one can instantly feel the handle getting light. More so, it automatically cools down when empty of water. So, we're giving it 10/10. |
| Steam Control Ease | The product improves on the stream control technology with a digital control. The drawback this poses is that it tends to consume higher power. We're giving it a 9/10.  |
Pros
Added accessories
High-quality pads
1500 watt-capacity
100% Efficient cleaning capacity
Added scented waters and solutions
Flip-down scrubber
Easy to assemble
Cons
Has tendency to stink of filter is not replaced after use
Might leave residues on hardwood
We're sure you're craving for our ultimate verdict…
Read on to hear our conclusion!
Conclusion: Who's the Winner?
As it turns out, there's no absolute best steam mop. Both prove to be the creme de la creme of the steam mops in the industry. People were right to tag both in the BISSELL PowerFresh Steam Mop Vs. Shark Handheld Cleaners Steam Mop round.
If you are looking for efficiency, comfort, durability, plus other basic deliverables by a steam mop, you will definitely find them in these two mops. 
Where these products lack, they compensate with innovative and never-before-thought features that don't just actually work, but also improve from that of the existing feature. 
But if you're specifically looking for a high-grade steam mop with more minimal accessories, and a straightforward cleaning action, you'll surely be satisfied by the Shark Handheld Steam Mop. 
Now, if a more innovative, tougher and more straightforward steam mop is your thing, you'll ultimately find it in Bissell PowerFresh steam mop! You might just have to be keen in replacing its filters every after use though.